Protect. Rebalance.Revive.
What it is: A hydrating, skin-shielding face mist that uses advanced biomescience to combat the effects of urban pollution and digital photoaging.
Why you'll love it: Perfect for use on all skin types, any time of the day, this replenishing and protecting must-have mist is powered by FutureFerments™ - turbocharged actives that offer transformative skin results, while reinforcing the skin's natural shield against modern-day damage.
Hydrates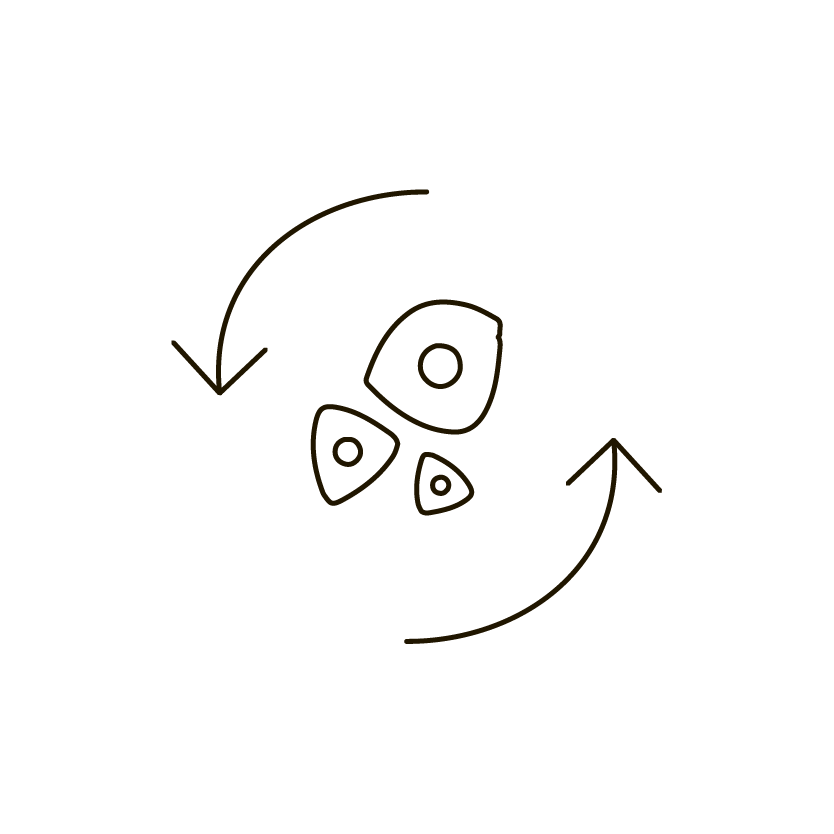 Replenishes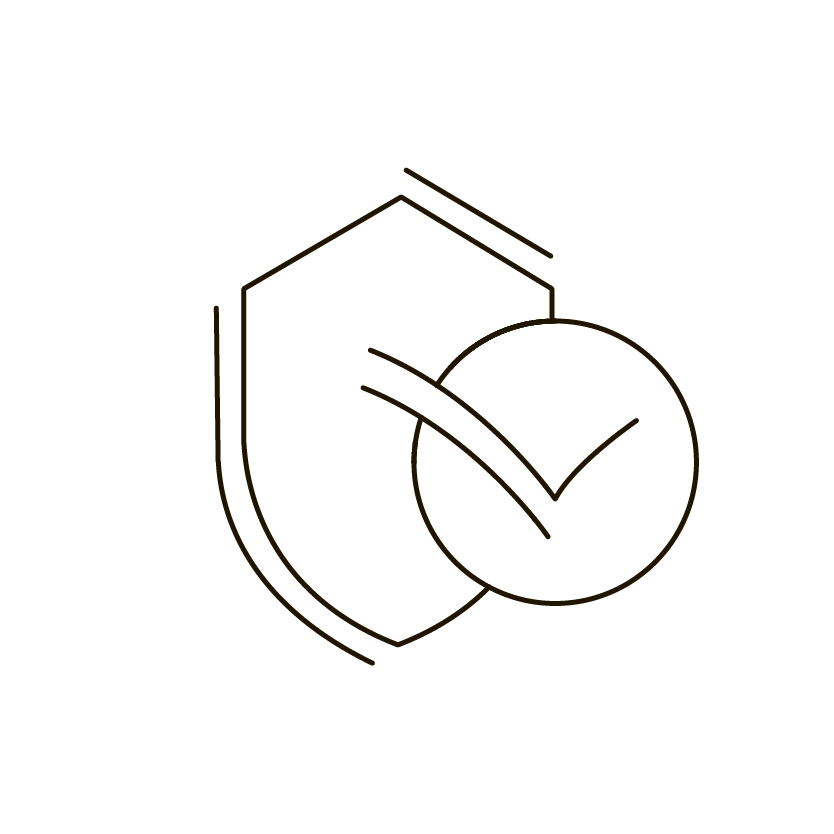 Protects
Full Ingredient List

FERMENTED MICRO-ALGAE - Growth factor, regeneration, microbiome support

FERMENTED BLACK TEA - Skin radiance

FERMENTED SPIRULINA - UV protect, anti-ageing

PREBIOTIC INULIN - Counter preservative, hydrate, microbiome health
View full details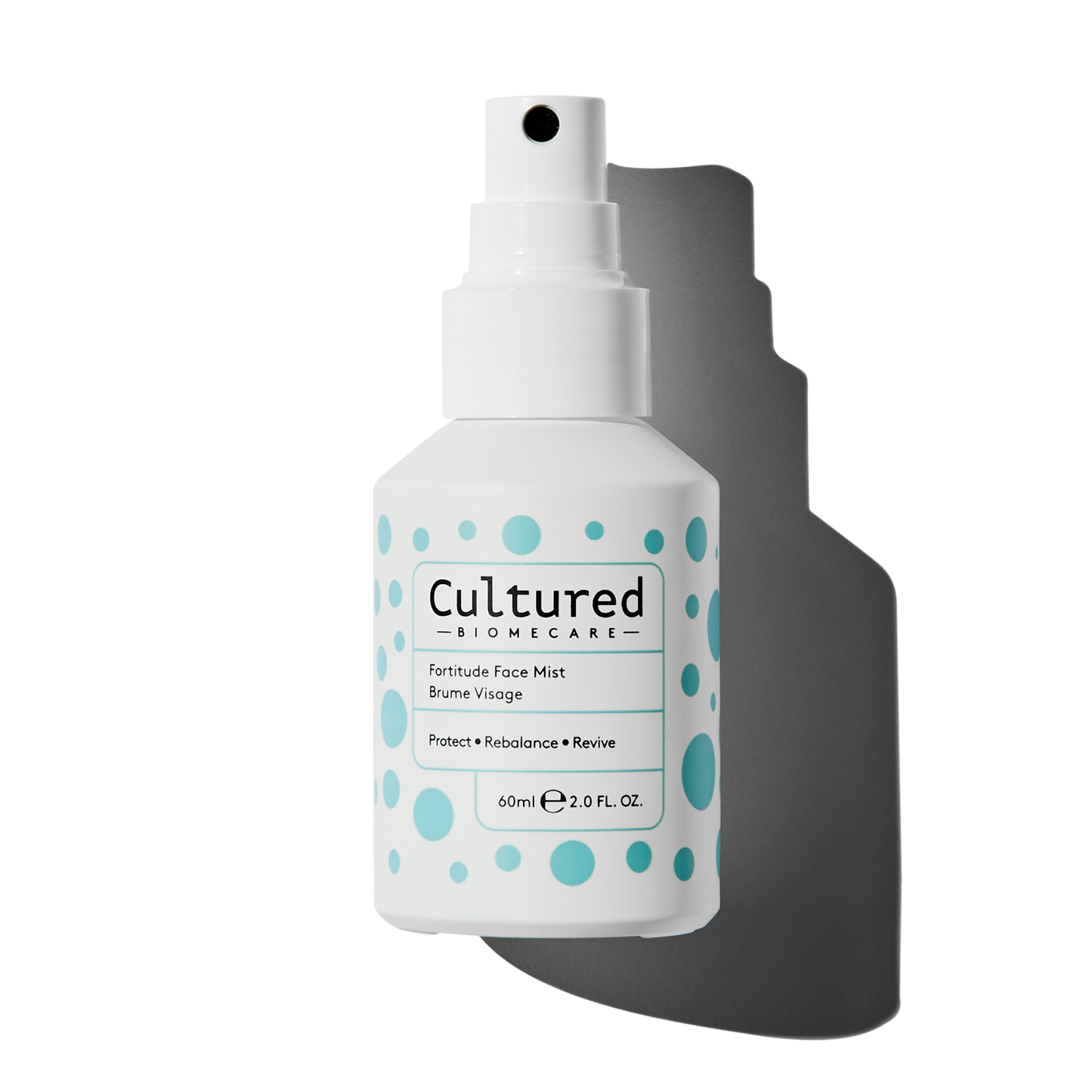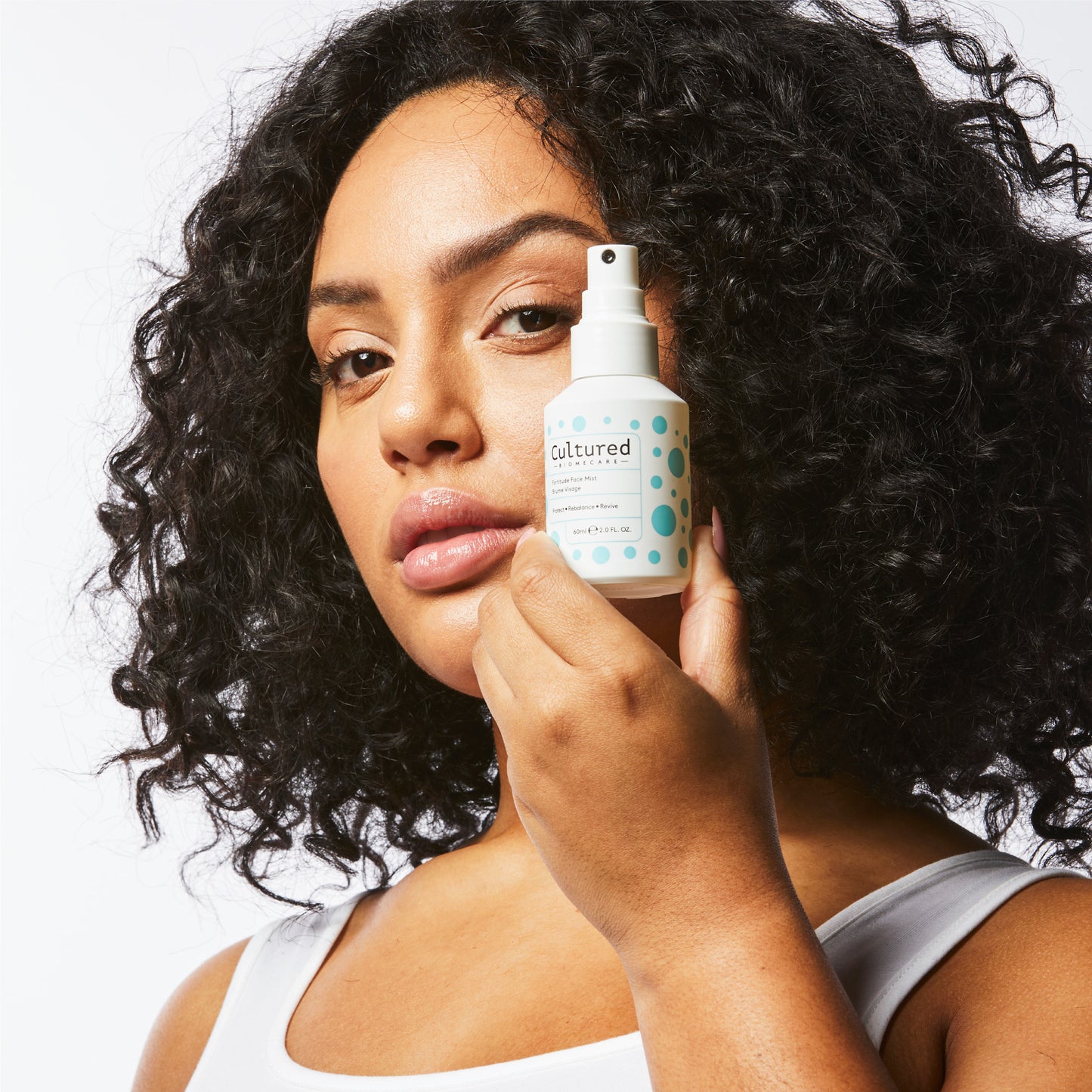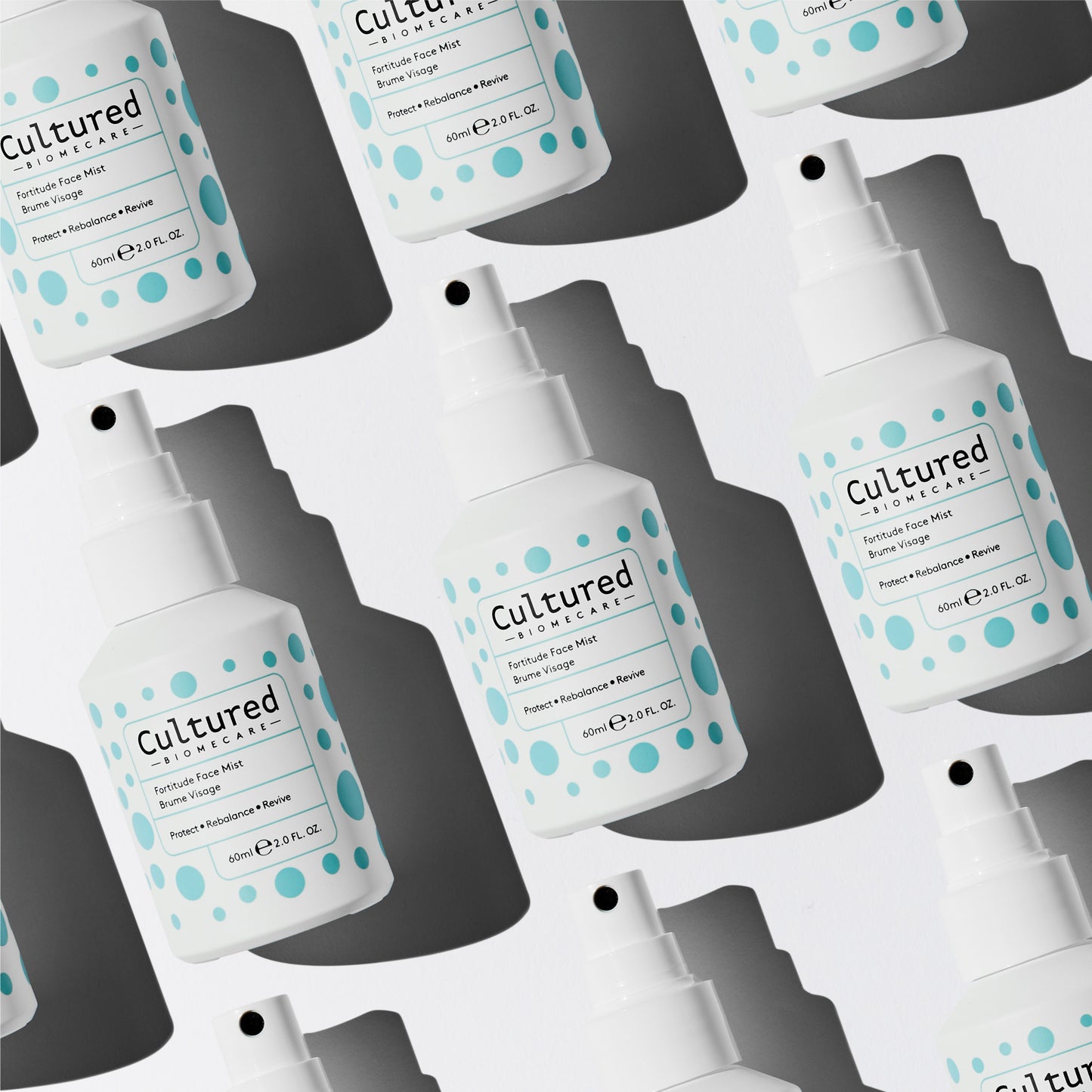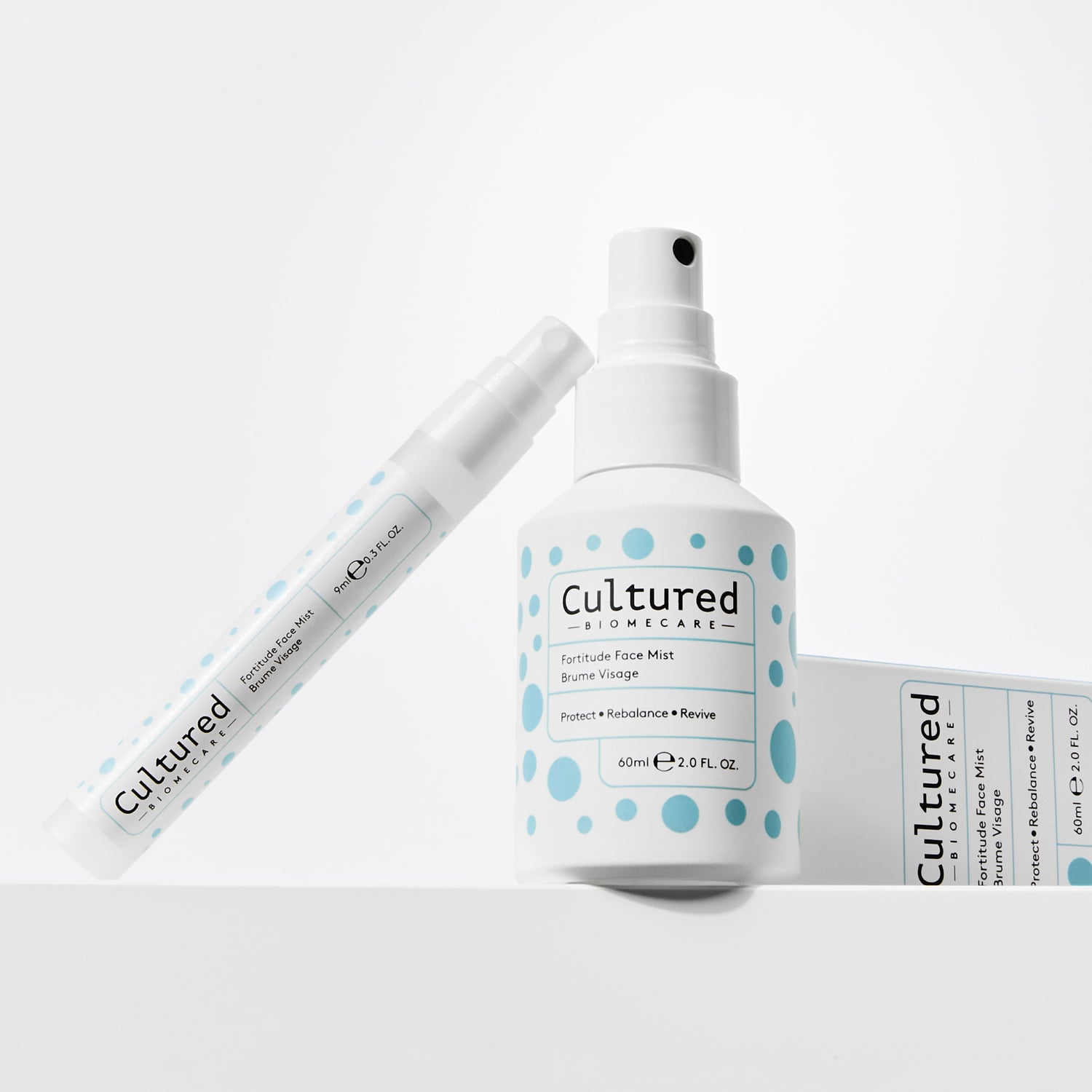 Why it's Cultured.
We spend around 75% of our waking hours glued to either a phone, computer or tablet. The problem? All electronic screens emit blue light, thought to speed up the skin's ageing process. Fortitude Face Mists counteracts this modern-day skin damage using a complex of prebiotics and FutureFerments™, powering-up cellular repair, providing antioxidant protection and boosting skin barrier and microbiome resilience. As a result, skin is left visibly smoother, brighter and more radiant.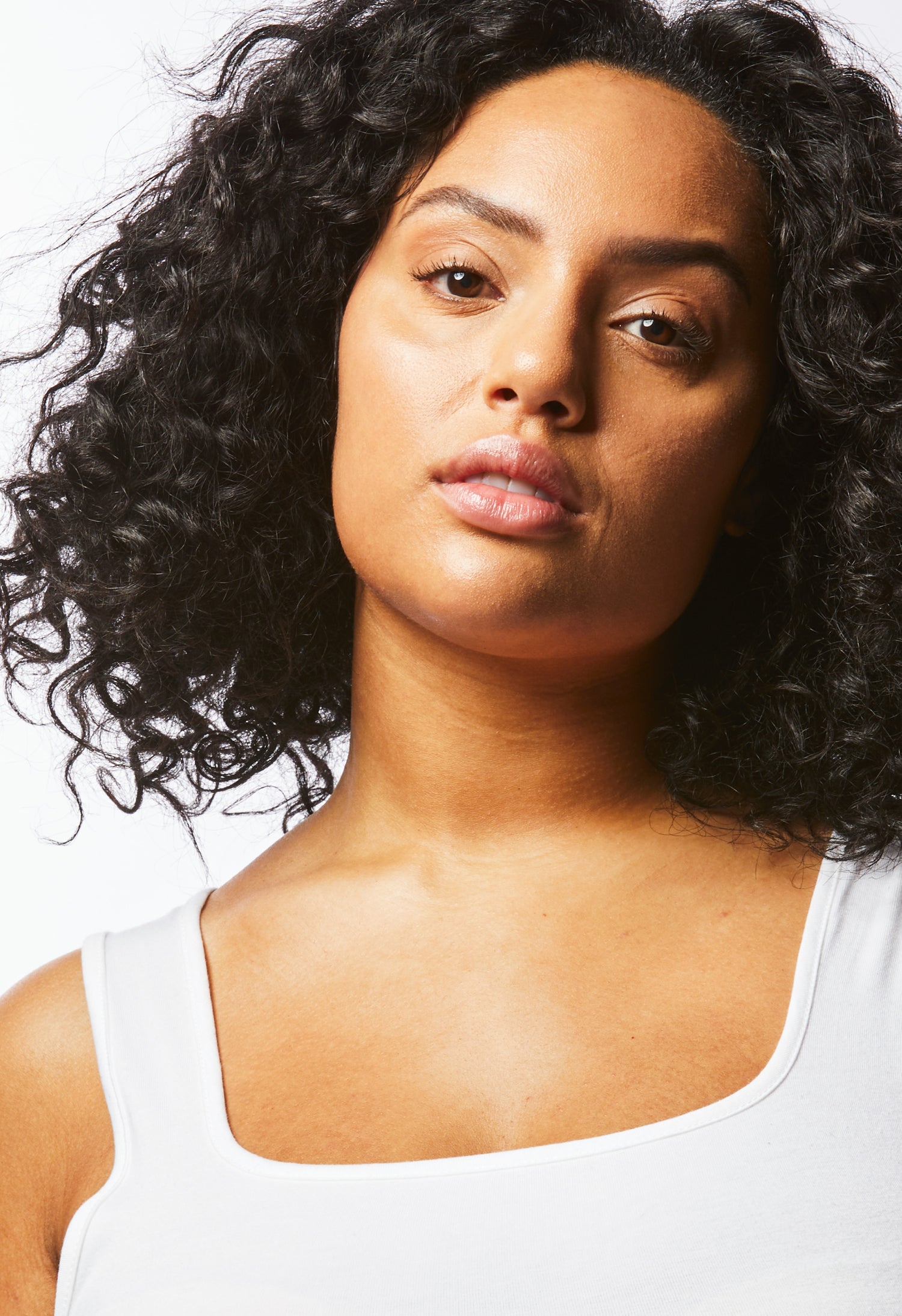 Formulated to:
Blue Light Protection

Almost all skin issues are associated with the same root cause: a compromised microbiome and barrier function. These are your skin's first line of defence against infection and daily aggressors such as UV and pollution. Our Fortitude Face Mist is powered by potent ferments and antioxidants, engineered to protect and repair your skin's natural barrier function for healthier, more radiant-looking skin.
Fights Free Radicals

Oxidative damage occurs following exposure to pollution and UV rays, not forgetting the blue-light emitted from electronic screens. It sets off free radicals within the skin, which attack the collagen reserves responsible for maintaining a plump, youthful complexion. Our pioneering FutureFerments™ deliver supercharged antioxidants to "mop up" damaging free radicals, as well as deliver nutrient-rich superfoods that support a healthy barrier function and enable the skin to self-renew and regenerate.
Streamlines your Skincare

The more science-backed actives a product contains, the less of it you need to put on your face to get results. Cultured's sustainability ethos encourages less waste, allowing you to adopt a more streamline routine that's better for your skin, and the planet.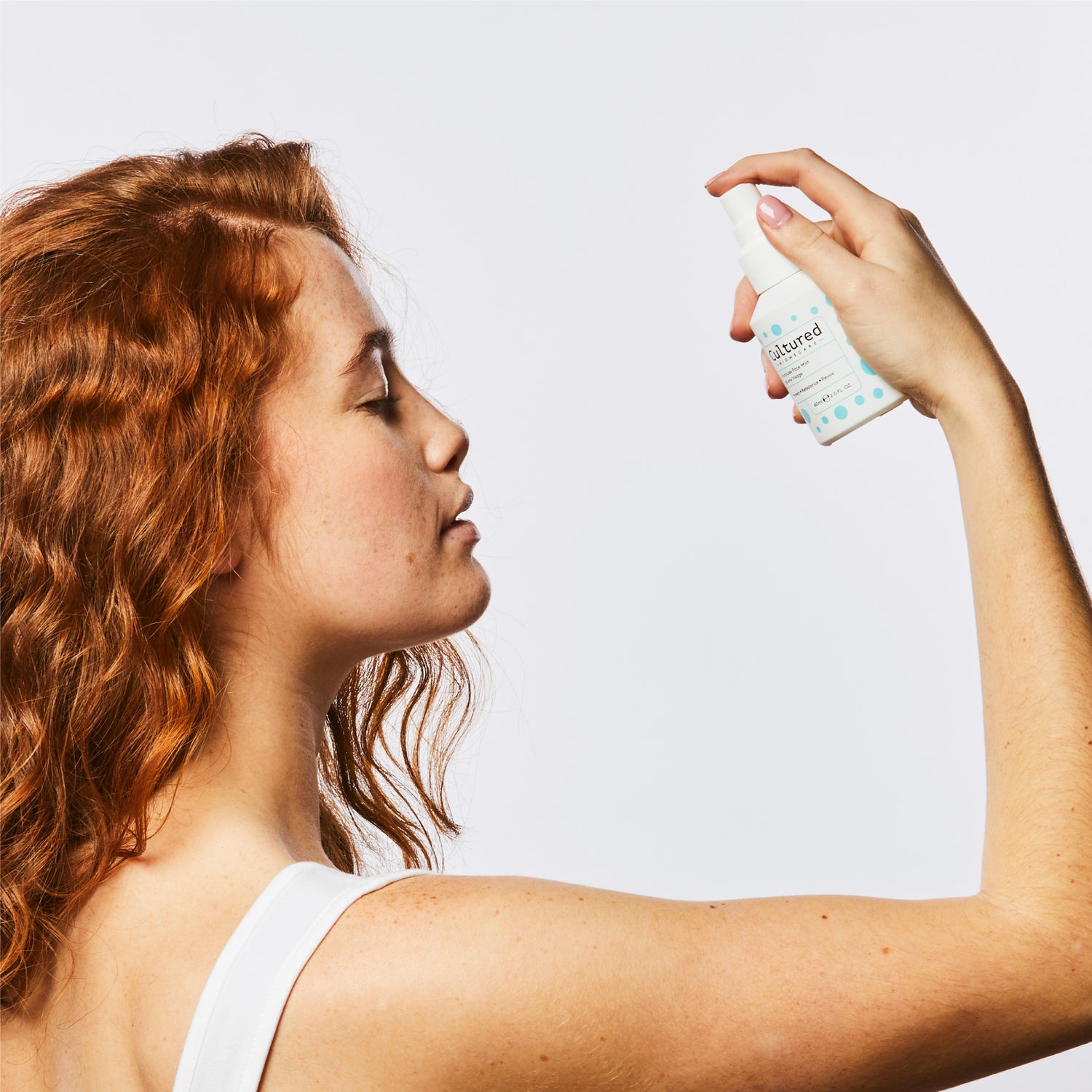 How to use
Spritz on under or over your usual skincare routine and make-up. Perfect for on the go or keeping by your desk for regular top-ups throughout the day. TRY: If you forget your SPF and experience sunburn, saturate a paper kitchen towel with the Fortitude Face Mist and pop it in the fridge for a few hours. Once cooled, lay it over your face to cool and calm the inflammation.
Fantastic Mist
This is a lovely mist, especially in the summertime as it is light with minimum fragrance. I can see the difference as my skin plumps and glows after use. The mist feels refreshing. The only con is that the nozzle is not sprayed fine but more direct which can disturb makeup or if not wearing makeup, you have to rub it in. Besides that, it is very moisturizing and makes my skin look and feel radiant throughout the day.
Just love it.
I love it! Light mist. No heavy smell. Hydrating. Fast delivery considering I am in Canada.