Resurface. Reboot. Brighten.
What it is: A clarifying radiance mask that instantly brightens and resurfaces, without compromising the skin barrier and microbiome.
Why you'll love it: In need of a skin overhaul? This texture-transforming mask is the answer to your prayers. Its sumptuous, jelly-like texture infused with exfoliating and hydrating Super Ferments & Actives speed up skin self-renewal, improves skin clarity, and leaves your complexion radiant and glowing, all without compromising your skin's health.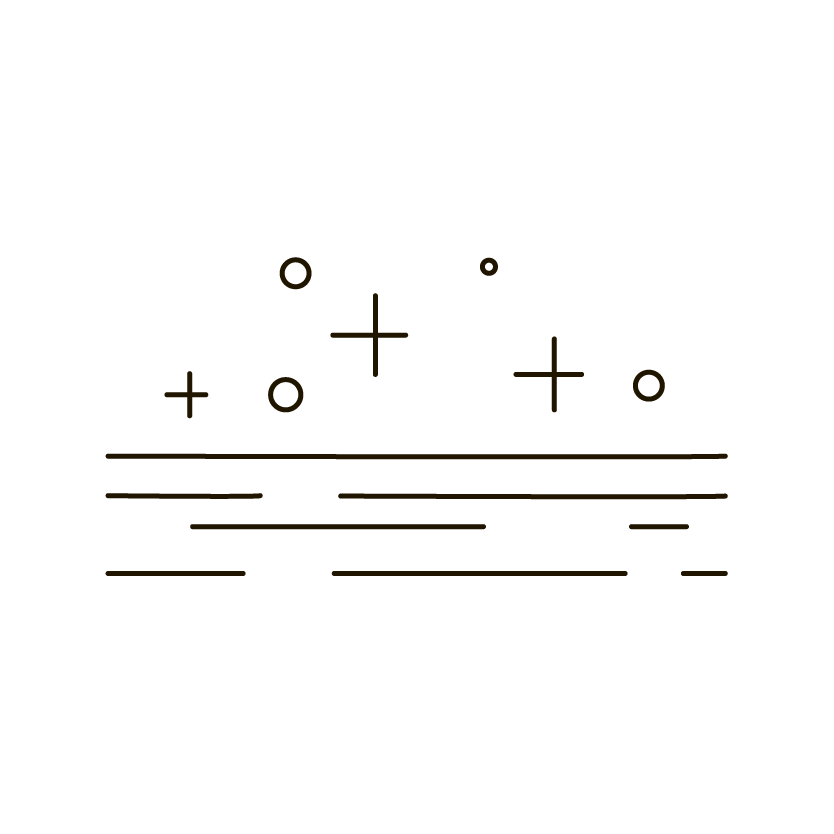 Exfoliating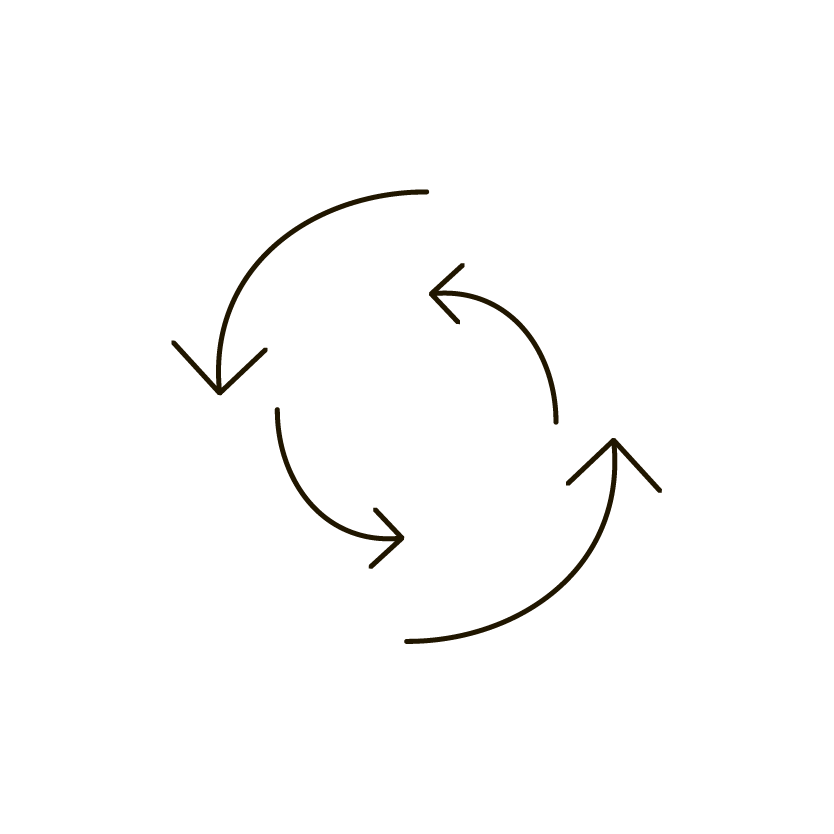 Clarifying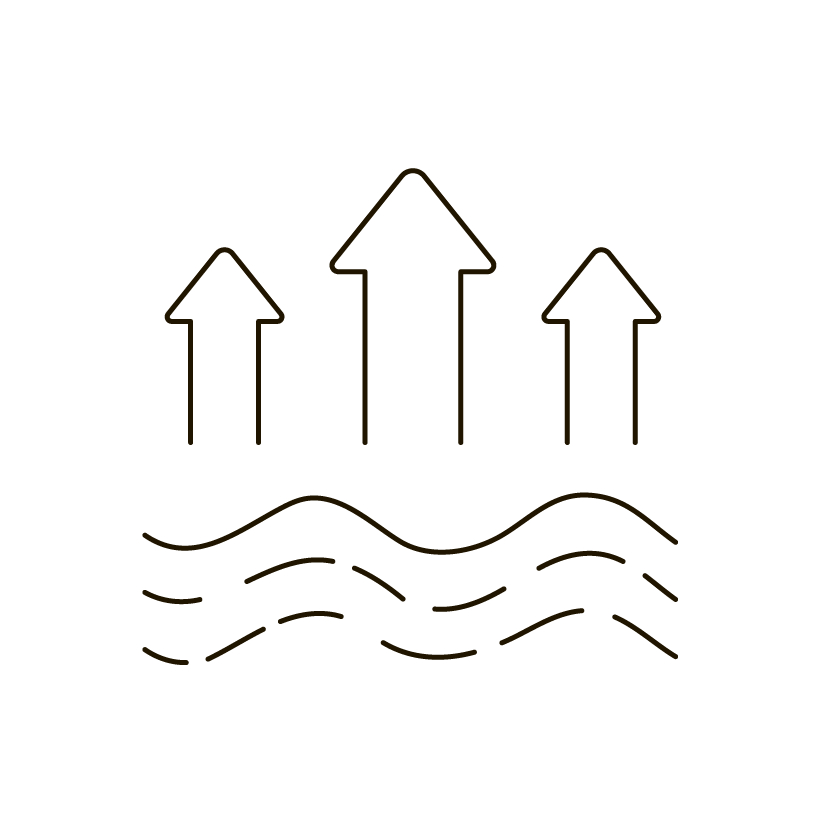 Brightening
Full Ingredient List

Aqua (Water), Glycerin, Lactic Acid, Propanediol, Pentylene Glycol, Sodium Lactate, Saccharomyces Ferment Filtrate, Succinic Acid, Inulin, Lactococcus Ferment Lysate, Potassium Azeloyl Diglycinate, Saccharomyces/Xylinum/Black TEA Ferment, Malic Acid, Albatrellus Confluens (Mushroom) Extract, Cellulose Gum, Xanthan Gum, Cellulose, Fructose, Glucose, Sodium Chloride, Caramel, Hydroxyacetophenone, Benzyl Alcohol, Sodium Benzoate, Potassium Sorbate, Dehydroacetic Acid.
View full details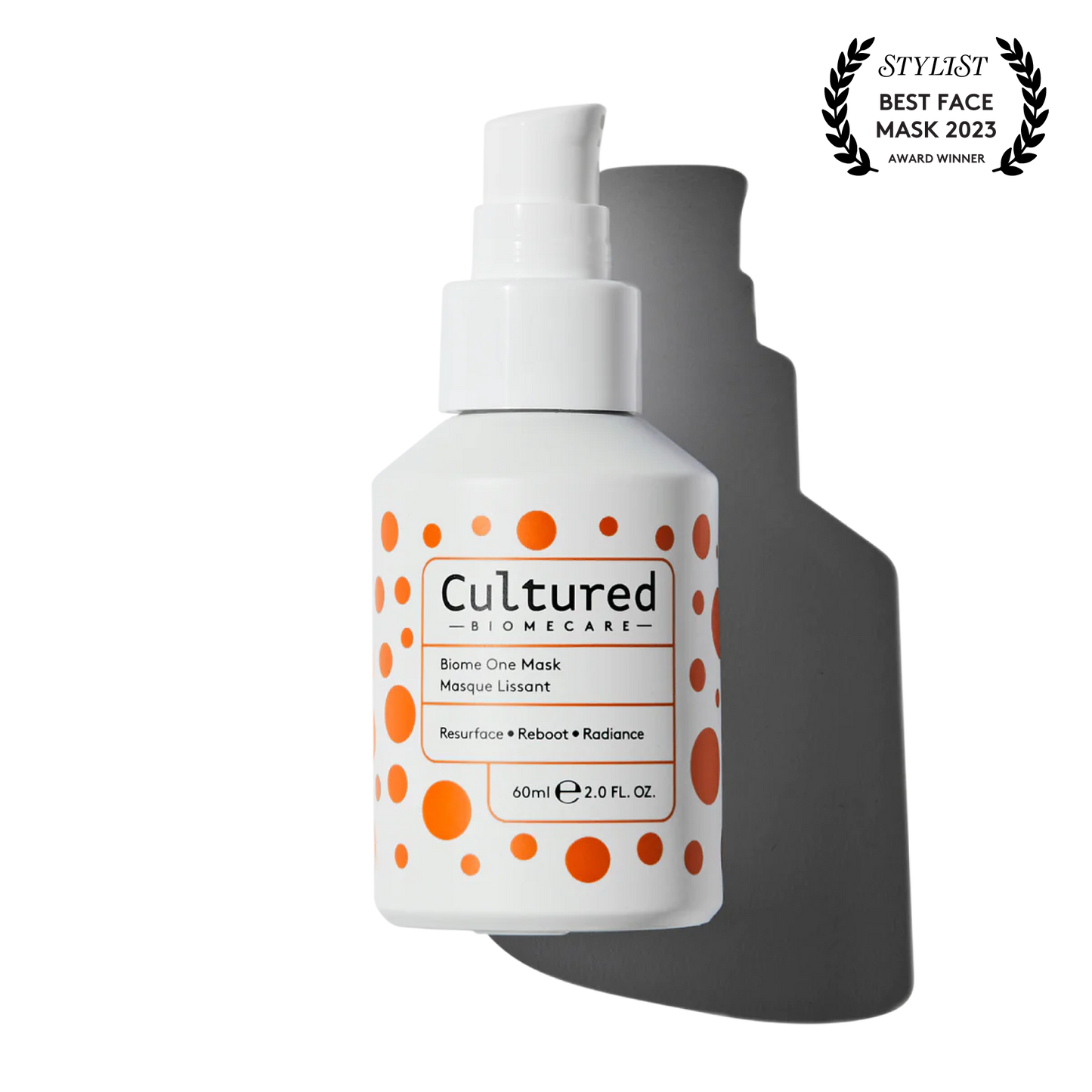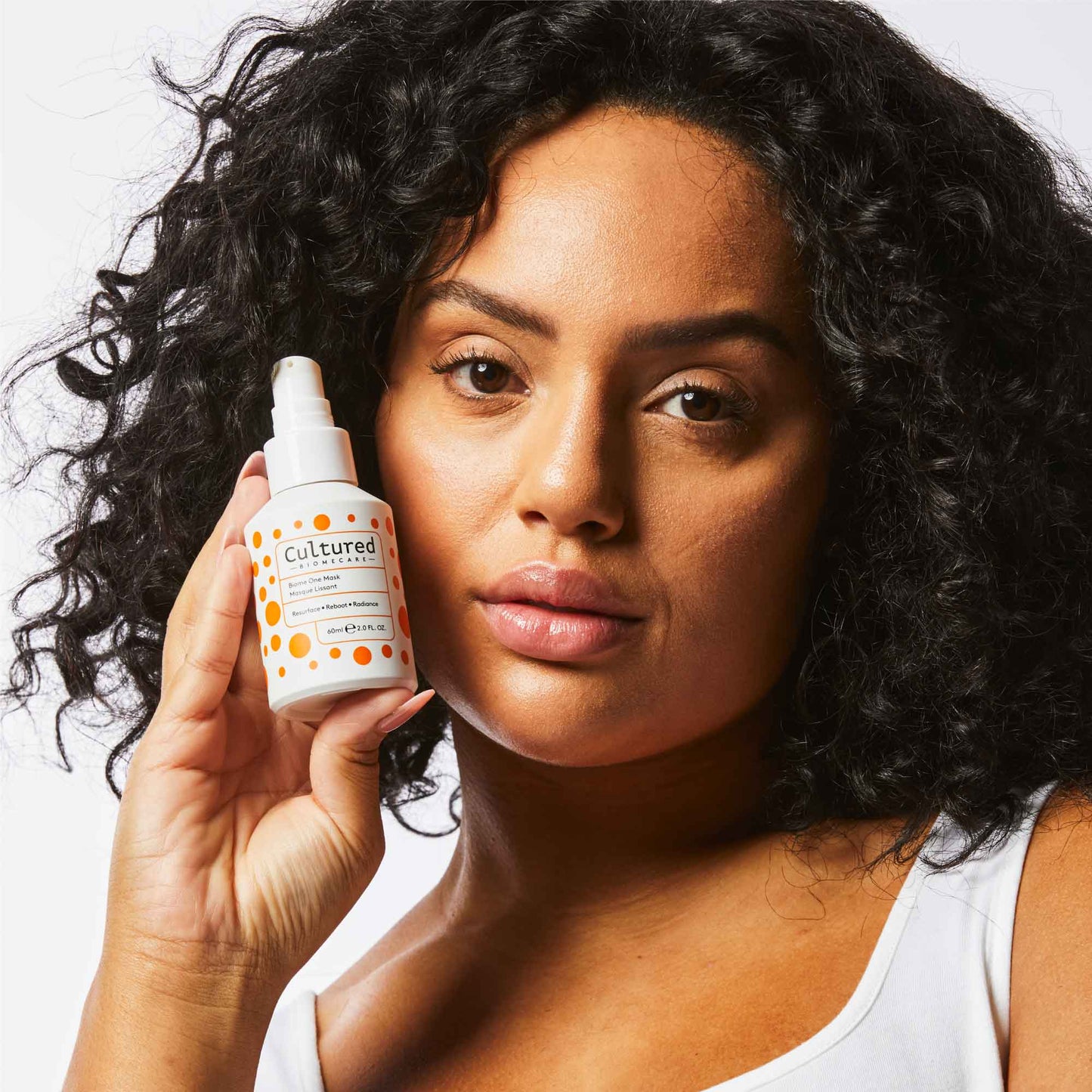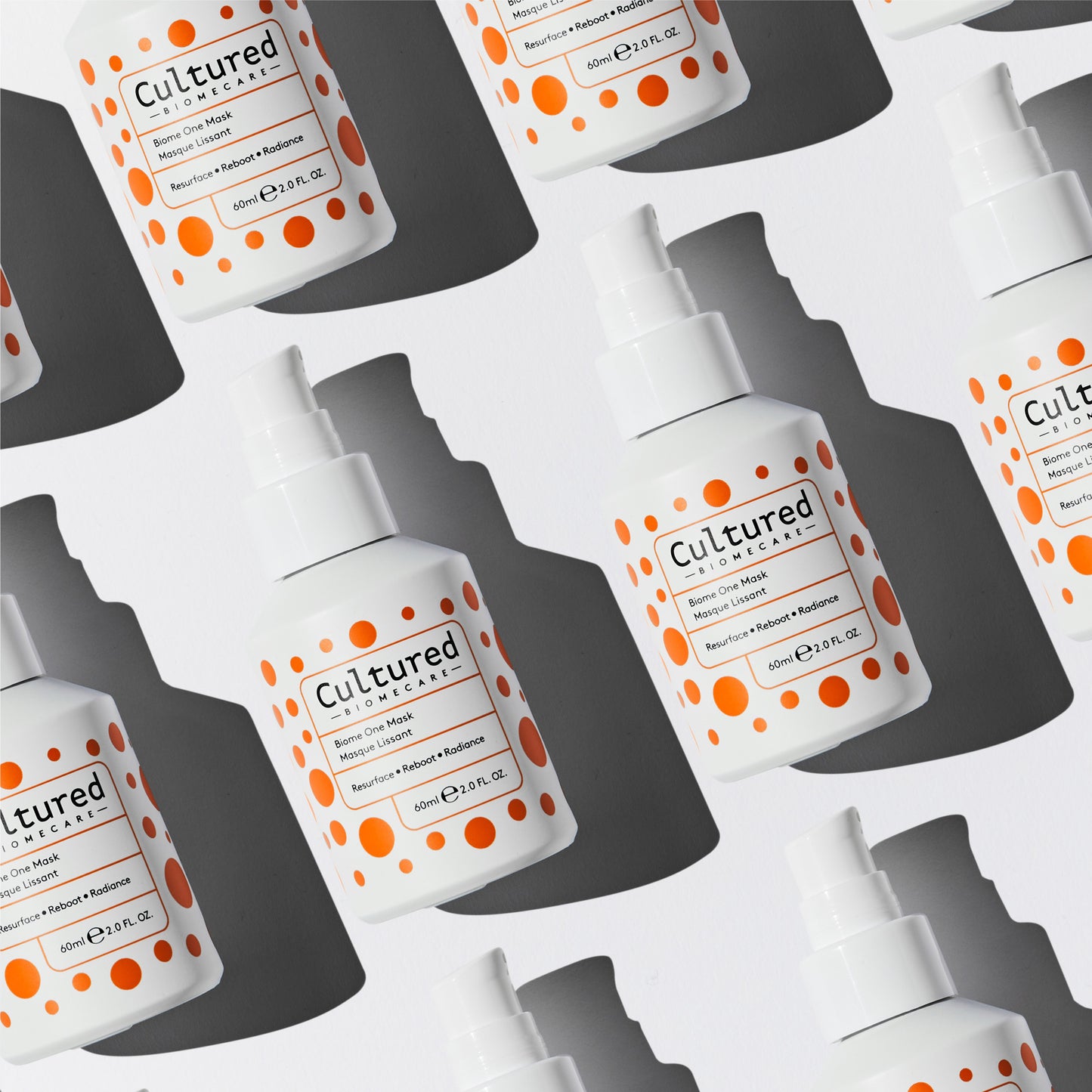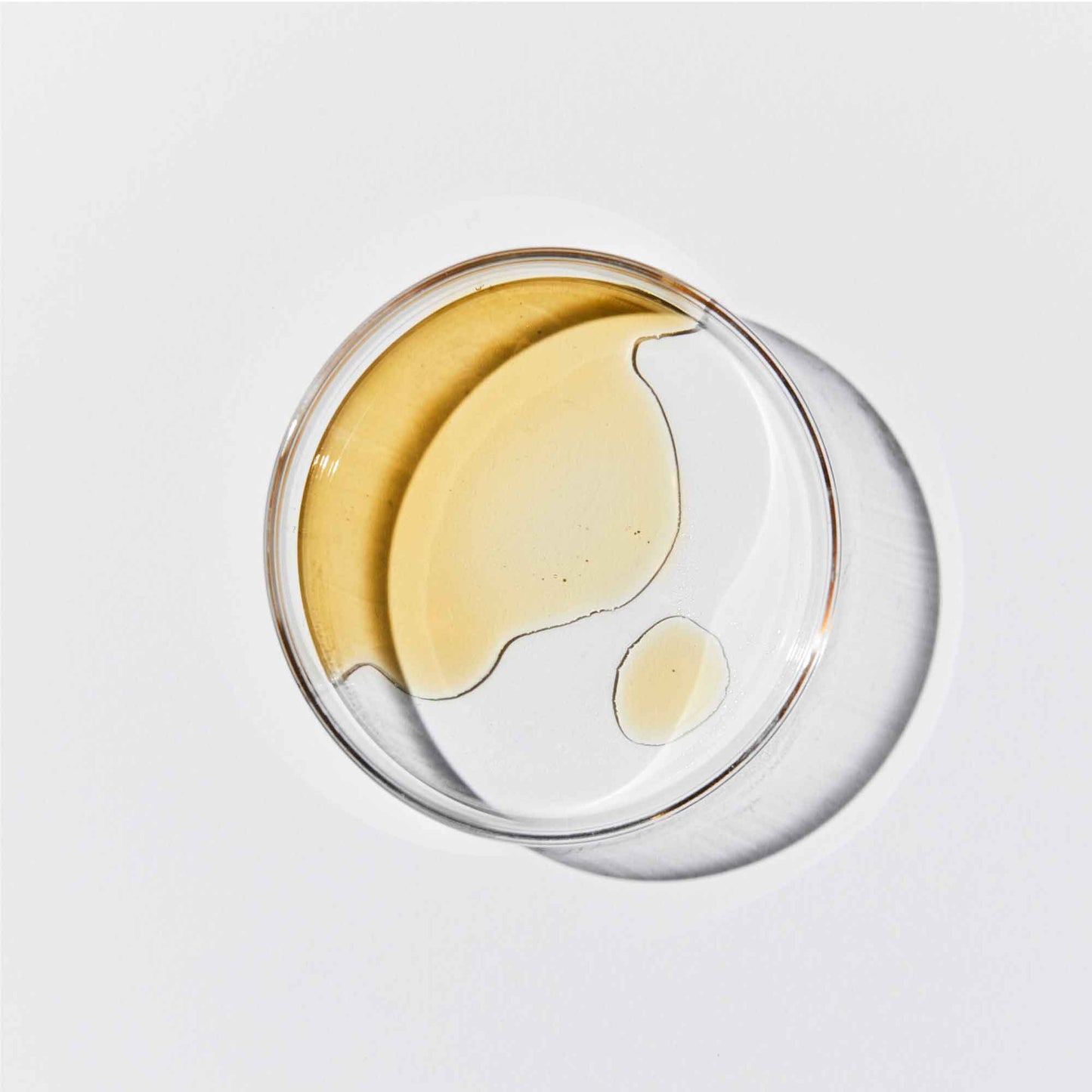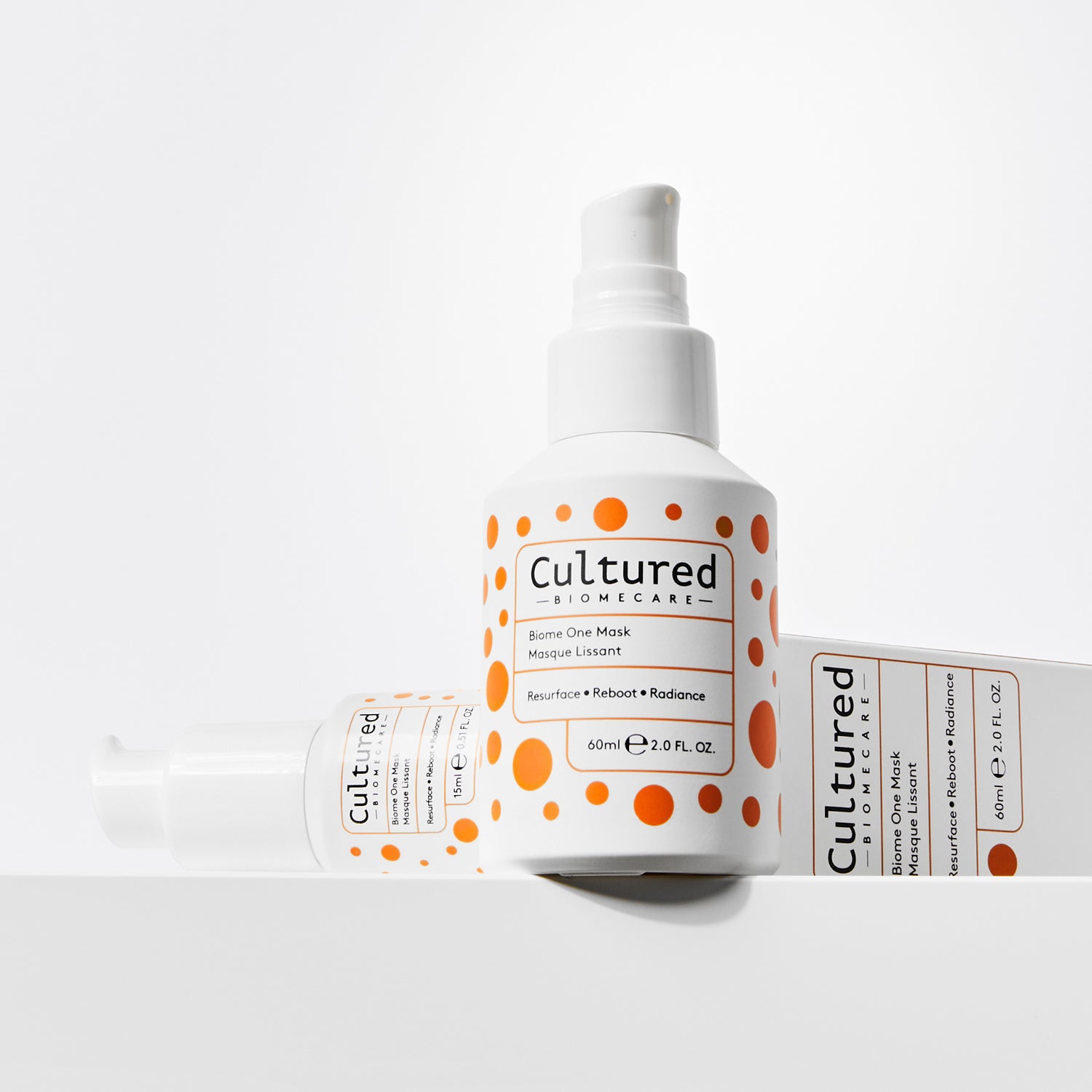 Why it's Cultured.
Modern skincare trends have left our delicate skin barriers and microbiomes under attack from high concentrations of skin-stripping acids and exfoliants. Biome One Mask speeds up cell turnover for instant radiance, but uses a superstar cast of next-generation fermented actives and acids to do it, gently resurfacing skin prone to visible pores and blemishes to achieve that even-toned, Holy Grail glow.
Skin Benefits:
Gently Exfoliates

Skin that's on the oily side is naturally more prone to enlarged pores and breakouts which are also associated with an unbalanced microbiome. The Biome One Mask uses potent skin renewing and regenerating ingredients, supercharged by the pioneering process of fermentation to speed up cell turnover, combat imperfections and reveal your best skin yet without harshness or microbiome disruption.
Deeply Hydrates

Your skin is your body's largest organ and, just like the rest of your anatomy, it requires sufficient hydration to function properly. While our Biome One Mask is potent and results driven, it also provides the skin with the support it needs. Thanks to Fermented Hyaluronic acid and prebiotic hydrator, Inulin, this turbocharged mask floods the skin with long-lasting hydration. No thirsty skin here.
Respects the Microbiome

Biomescience is at the heart of all our formulations. Why? Because a compromised microbiome is associated with problematic skin. Our unique FutureFerments™ ensure the skin and its delicate eco-system are handled how they should be – with gentle yet effective skincare that kick-starts its ability to self-renew, rebalance and regenerate.
Streamlines your Skincare

The more effective a skincare product, the less you need to put on your face to get results. Cultured's sustainability ethos encourages less waste, allowing you to adopt a more streamline routine that's better for your skin, and the planet.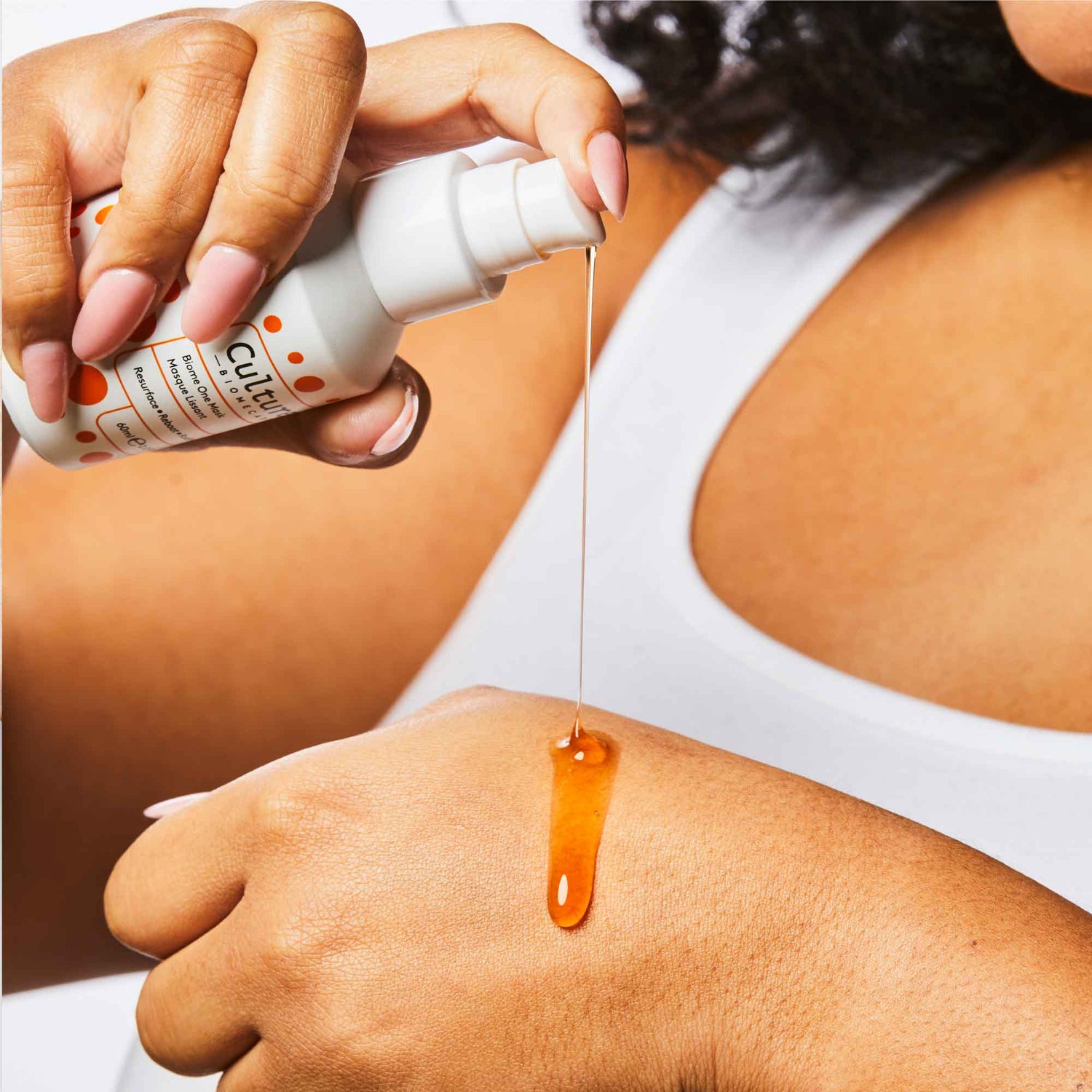 How to use
Suitable for all skin types. Lightly massage onto cleansed skin once weekly, leaving on for 10-15 minutes. Rinse off thoroughly. Also suitable for a pre-party, 10-minute radiance booster. TRY: Dabbing a small amount onto individual spots before bed, for an intense overnight blemish-buster.
Different than others
This mask is definetely a game changer! I love the texture and how my skin is looking after I'm using. Brightens and hydrated my skin and feels more youthful and fresh
Biome One Mask
I did not know what to think about this product as it has a very different texture then normal masks I try , it is kinda jelly like but it dose rinsed off easily. Skin looks so much healthier , brighter and feels alot softed after using it. This is my pick me up product when my skin is looking rough and dull. Would highly recommend it. Love it.
Lightweight Mask
I like this mask as it is not thick so it is easy to rinse off especially if you have limited time. It glides onto the skin easily but it gave me a little tingle for a few seconds and nothing after that. My skin felt smoother and a bit brighter. The mask is suitable for day or night.
Biome One Mask
Very good and leave skin shiny but I don't like the texture.
Rab123
I love this peeling masque i use it once a week whenever i use it i can see the difference to skin it gves me brighten my skin and all clear my acne spots and also it gives me a radient glow.
Brightening!
I'm very happy with it!
It's not like other masks, it has a light texture, slightly jelly-like, that feels refreshing and pleasant.
You'll notice the difference right away: skin feels renewed, glowing and more bright.
I love it!