Anti-Redness. Fortify. Comfort.
What it is: A soothing, anti-redness moisturiser that replenishes and protects the skin barrier, supporting microbiome diversity.
Why you'll love it: Fragrance-free and pH perfect,this comforting and cooling cream restores even the most sensitive skin to its calm, glowing and ageless best. It's turbocharged with a  complex of nutrient-rich FutureFerments™ that restores skin health with prebiotic effect, relaunching the skin's ability to self-renew and regenerate. Meaning? Bye bye, tight, red, dry, uncomfortable skin.
Calms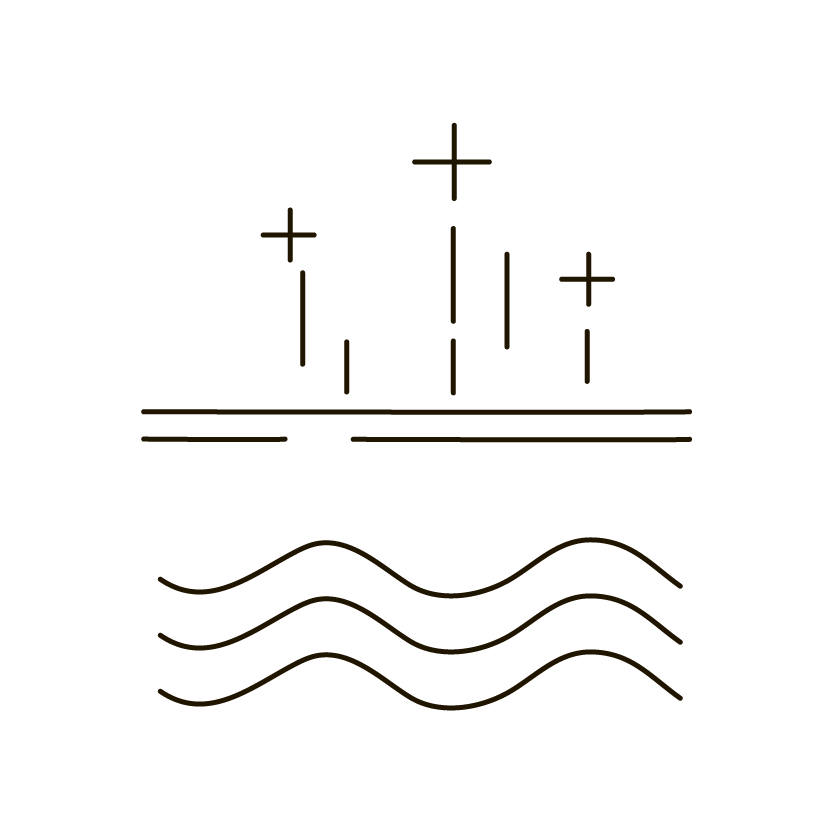 Hydrates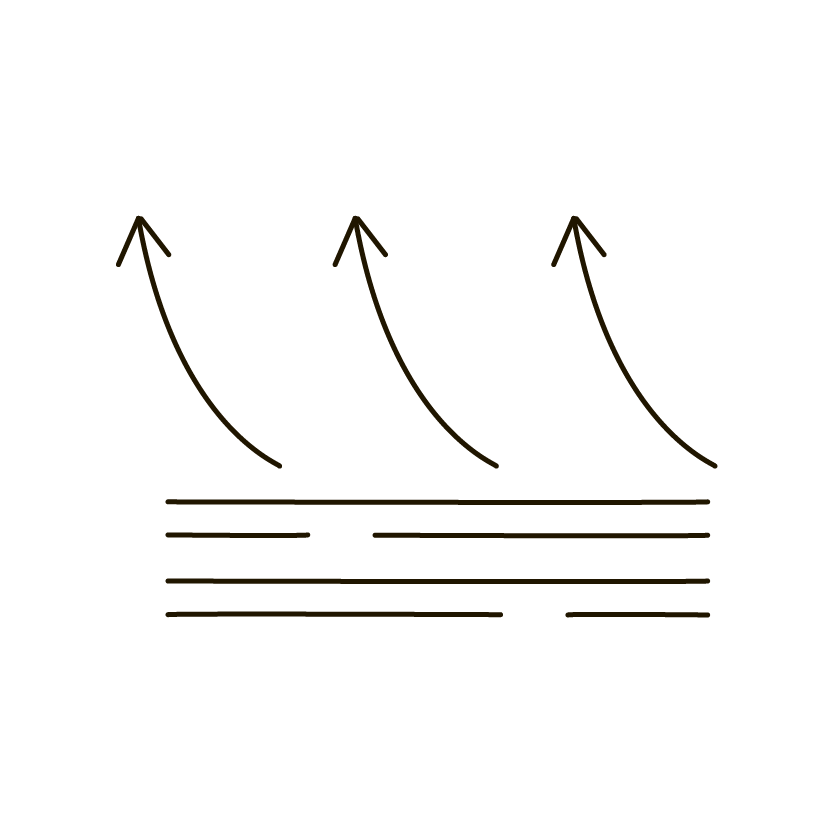 Soothes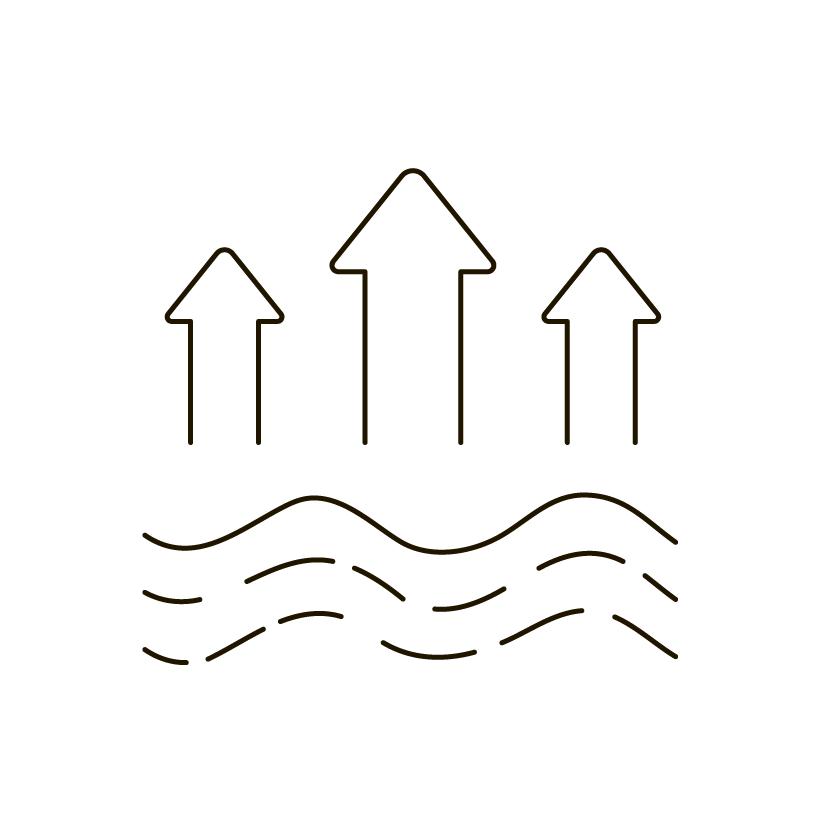 Cools
Full Ingredient List

FERMENTED MUSHROOM - Cool, calm

GLUCOSE EXTRACT - Anti-redness, flushing

FERMENTED MICRO-ALGAE - Growth factor, regeneration, microbiome support

FERMENTED HA - Hydrate, lift, smoothe

PREBIOTIC INULIN - Counter preservative, hydrate, microbiome health
View full details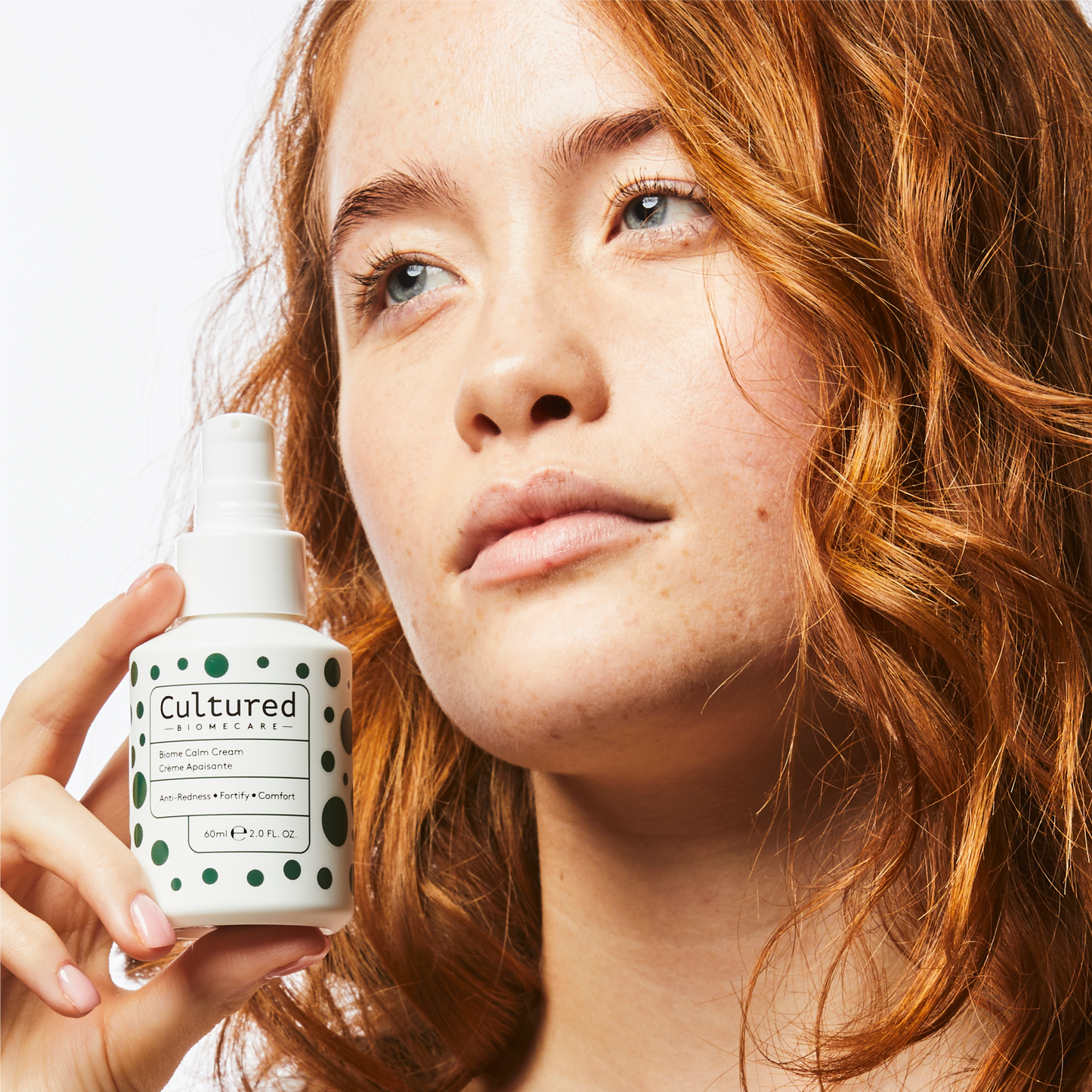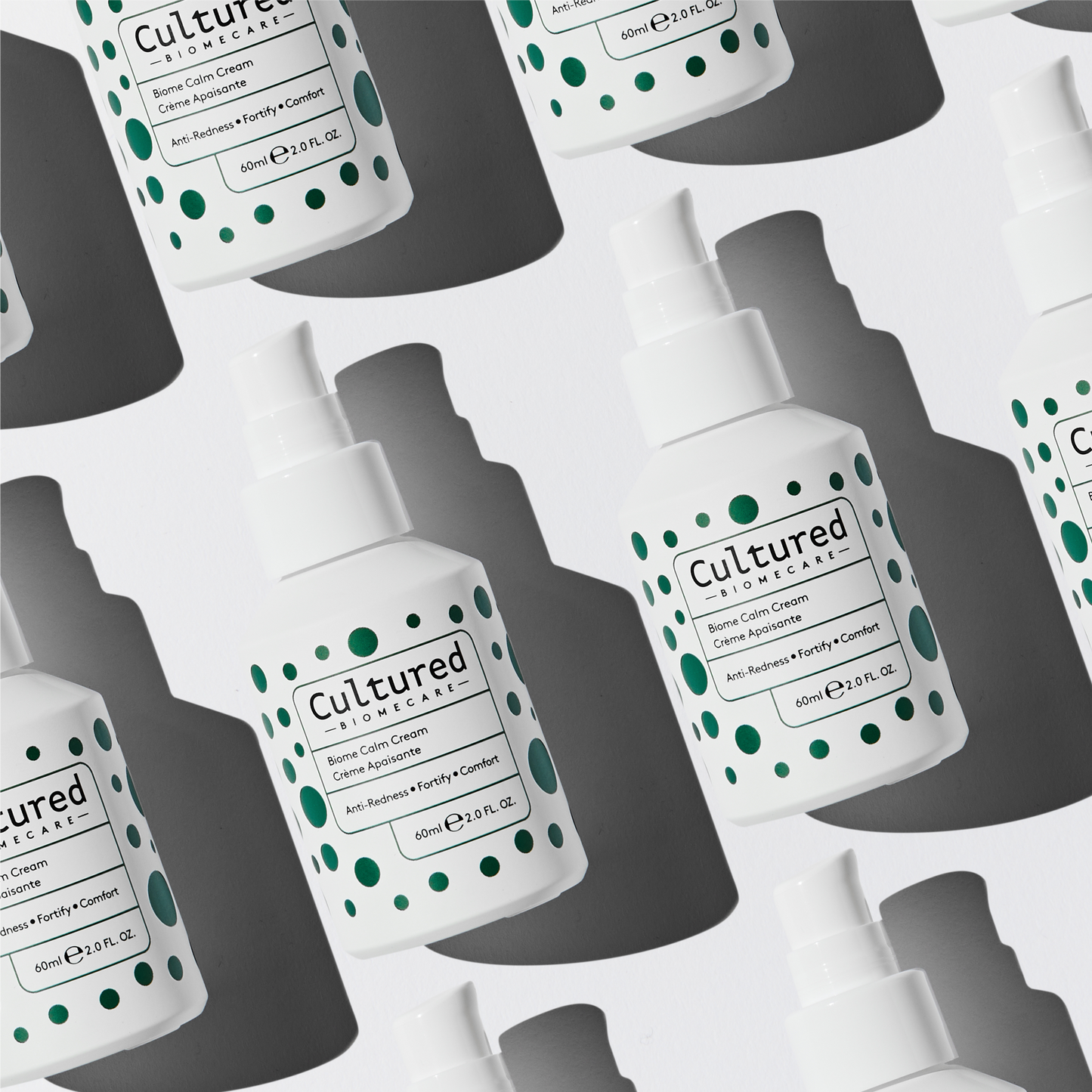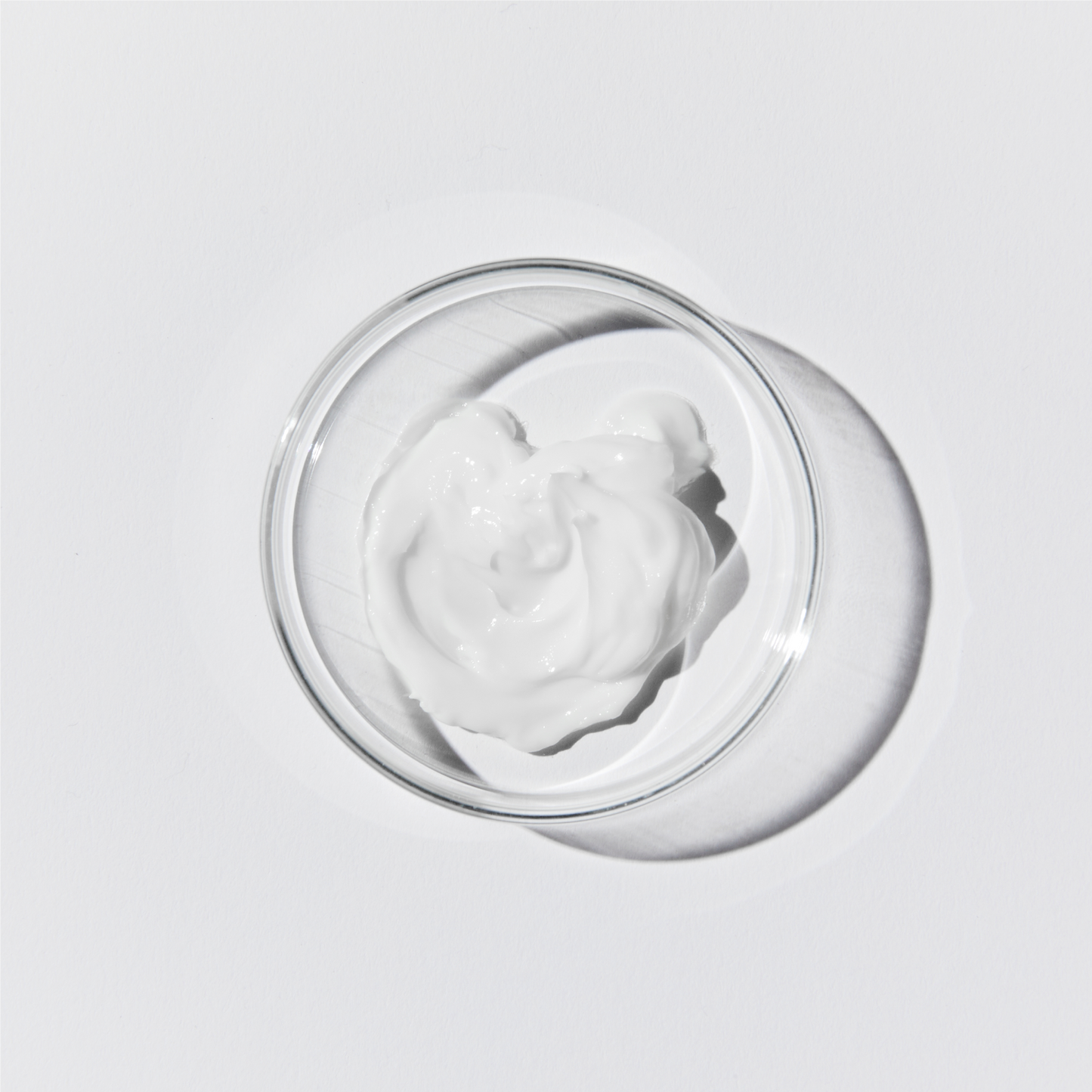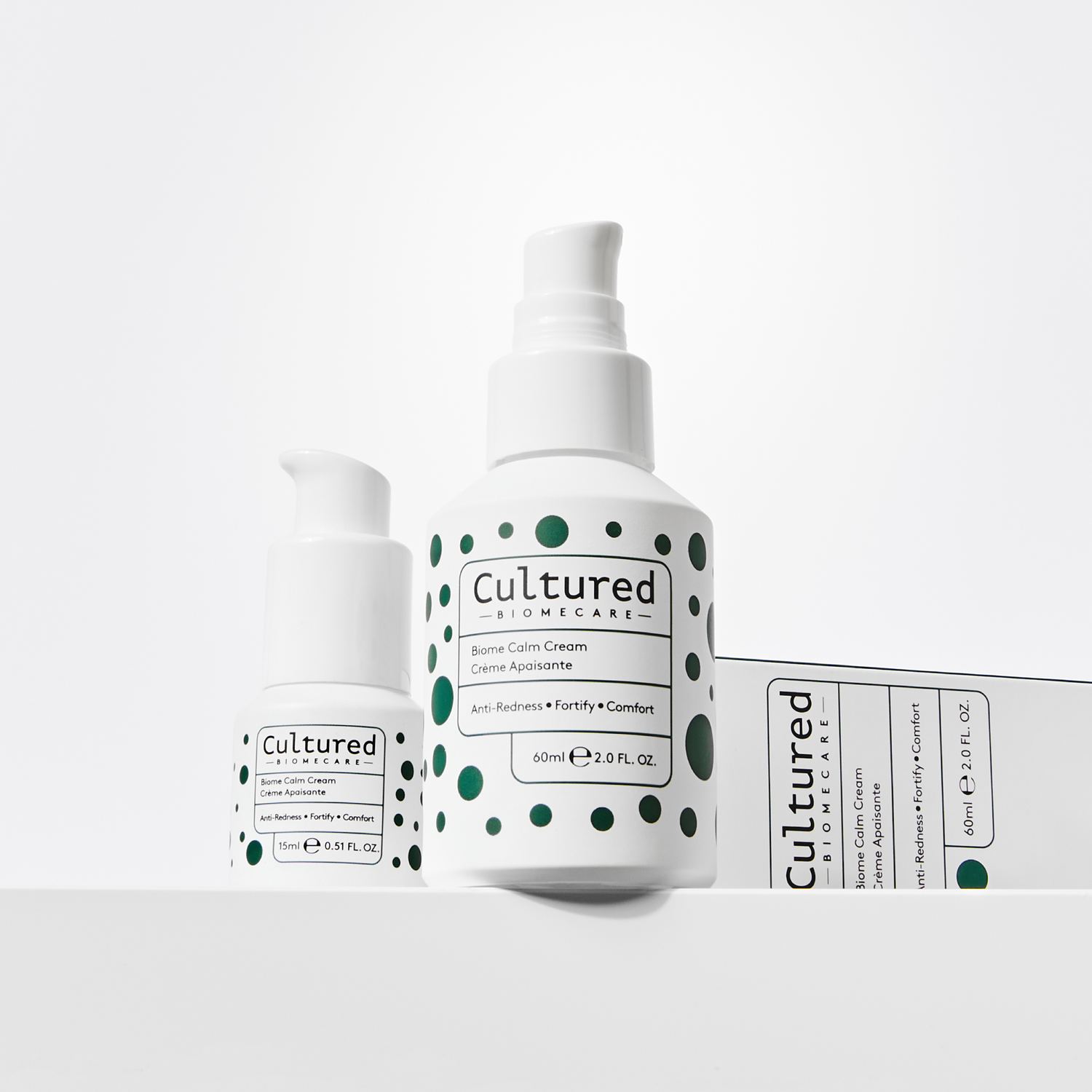 Why it's Cultured.
Unhappy skin has a way of making itself known. Sensitive-skin symptoms such as tightness and dryness require gentle yet results-driven skincare, with the delicate microbiome respected at all times. Biome Calm Cream's science-backed formula is a cooling and calming game-changer for those with reactive skin prone to signs of redness, rosacea, menopausal flushes and weather-induced redness.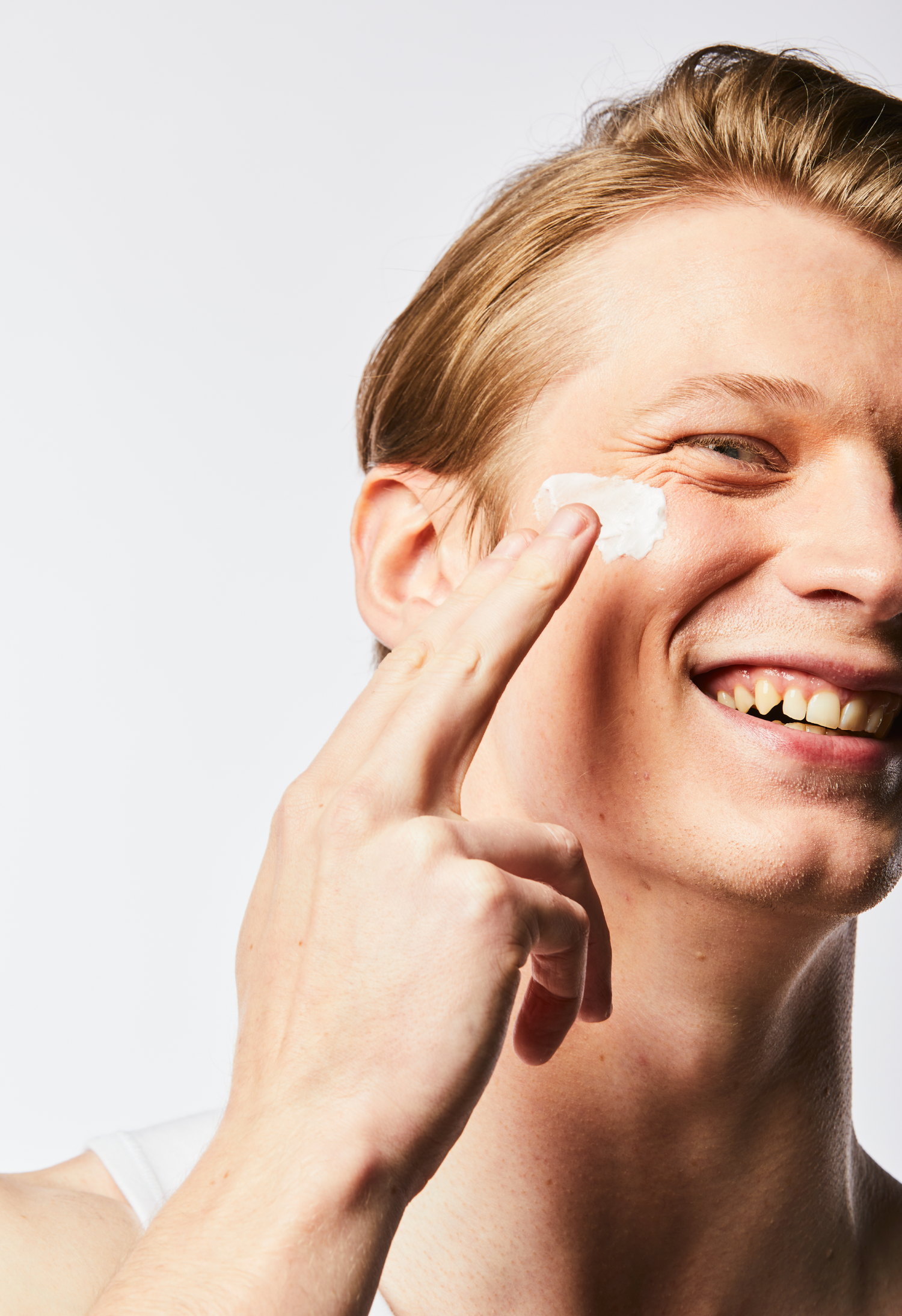 Formulated to:
Fortifies the Skin Barrier

Skin strength and resilience are the payoff of a healthy skin barrier and microbiome, and sensitive skin is particularly vulnerable to the fallout of these being compromised. Our Biome Calm Cream is powered by potent active ferments that relaunch the skin's natural self-renewal superpower, restoring barrier function and supporting the micrbiome with prebiotic effect to deliver global complexion rejuvenation.
Visibly reduces signs of Redness & Calms Skin

Skin flushing occurs when increased blood flow causes blood vessels to enlarge at the surface of the skin. Biome Calm Cream contains patented technology that's clinically proven to down-regulate redness signals induced by stressors.
Cools Signs of Irritation

In some cases, skin redness is accompanied by heat, and the need to cool and calm the face is a familiar feeling for those prone to this temporary flushing. Biome Calm Cream delivers a much-needed soothing, cooling and calming effect thanks to Fermented Mushroom Extract – one of the many potent actives found in our pioneering FutureFerments™ complex.
Streamlines your skincare

The more effective a skincare product, the less you need to put on your face to get results. Cultured's sustainability ethos encourages less waste, allowing you to adopt a more streamline routine that's better for your skin, and the planet.
How to use
Apply morning and evening to cleansed skin. Don't neglect your neck! Use after an acid peel, mask, or when skin needs some soothing comfort. TRY: Keeping it in the fridge for an extra hit of cooling skin therapy.
First time and won't be last time
My skin type is super dry type and I love this product
It's moisturise but won't feel sticky on my face
Made my skin in a good condition for the next day
Amazing
I can definitely say that this cream has changed my skin dramatically. In the middle of menopause my skin has gone right down hill . This has definitely calmed the redness that comes up . My skin feels hydrated soft and a little more tightened. I have sensitive skin and this has not caused any breakouts so I am super impressed with this product. Now I just need an all over body one lol.
Gentle moisturizer
Great gentle moisturizer that leaves skin hydrated and moisturized.Great on it's own or under spf/makeup.
Grateful for this cream!
Well, thank you to this cream.
My skin has changed dramatically in the last couple of years, I have rosacea, I have problem skin and I have a lot of dryness.
This has had a very negative effect on my self-esteem and confidence and my skin is on my mind a lot.
Whilst this cream will not cure my rosacea, the results have been a relief. It's totally calmed by this cream.
Redness seems to be smoothed over, definitely calmed, just as claimed my skin is more comfortable, it's not dry anymore for the first time in a long time and I feel it looks much healthier.
My skin looks so much healthier using this cream.
Great!
I really enjoyed this cream - it's light enough to feel comfortable on the skin but appears to deeply hydrate where needed. My skin also looked visibly smoother after it had been on my skin a little while.
left my skin glowing
Lovely cream left my skin glowing, my skin has never felt so soft drys quick and is perfect for applying makeup over. My skin has calmed down alot since using this and is no longer as angry. 5/5 top marks