Refresh. Balance. Brighten.
What it is: A Super gentle yet highly effective cleansing milk for light morning cleansing, eye make-up and mascara removal, make-up adjustment or double cleansing.
Why you'll love it: Formulated with revolutionary sugar chemistry, this genius cleansing milk purifies the skin without stripping or drying it out. Powered by a micro-algae FutureFerment™ that nurtures the microbiome and skin barrier, it leaves skin rebalanced and revitalised, with boosted skin tone, clarity and vitality thanks to a stable vitamin C extract.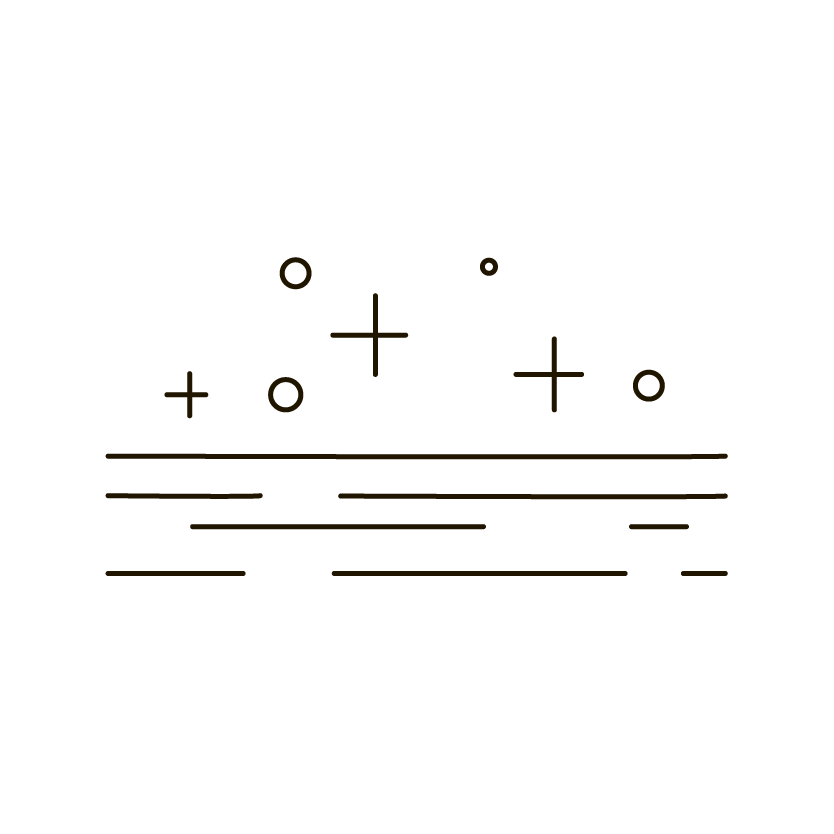 Purifies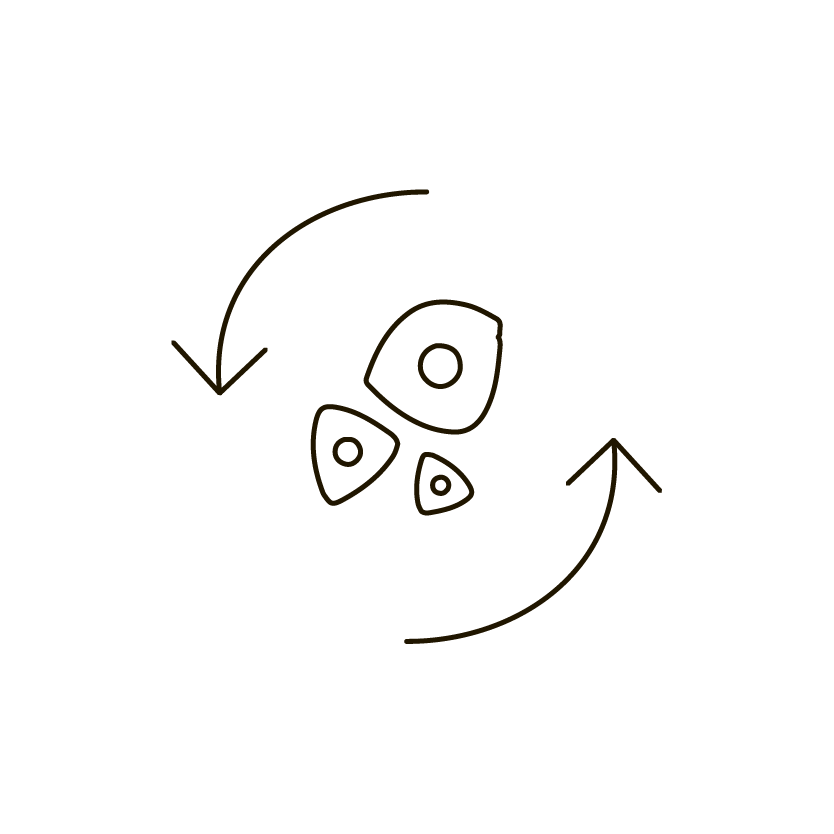 Rebalances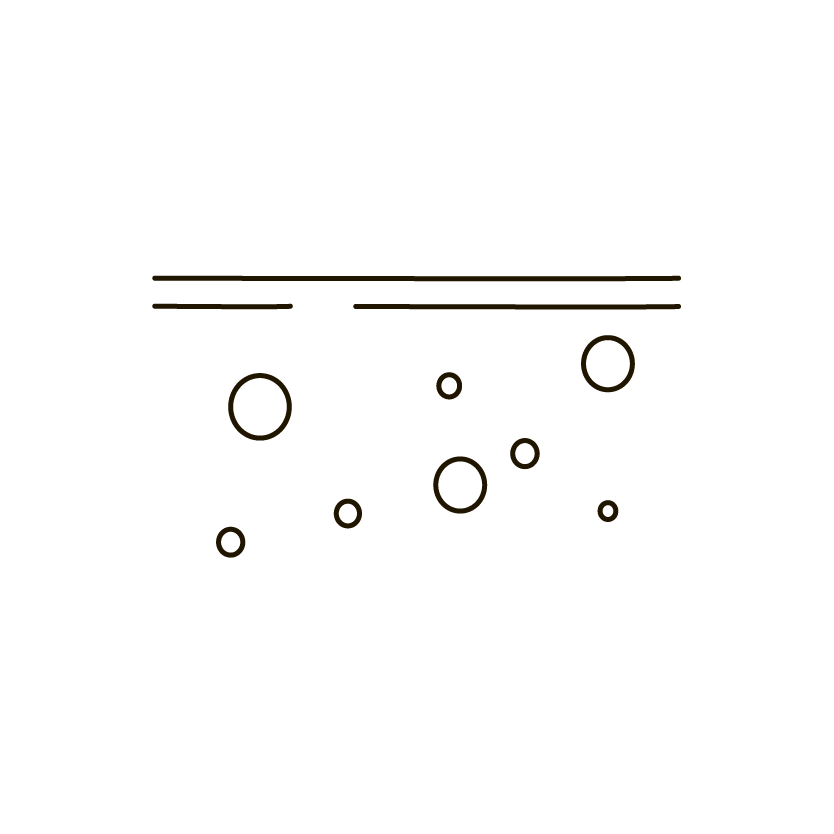 Nourishes
Full Ingredient List

FERMENTED GLYCOLIPIDS - Super gentle cleansing

FERMENTED MICRO-ALGAE - Growth factor, regeneration, microbiome support

STABILISED VITAMIN C - Radiance, antioxidant

PREBIOTIC INULIN - Counter preservative, hydrate, microbiome health
View full details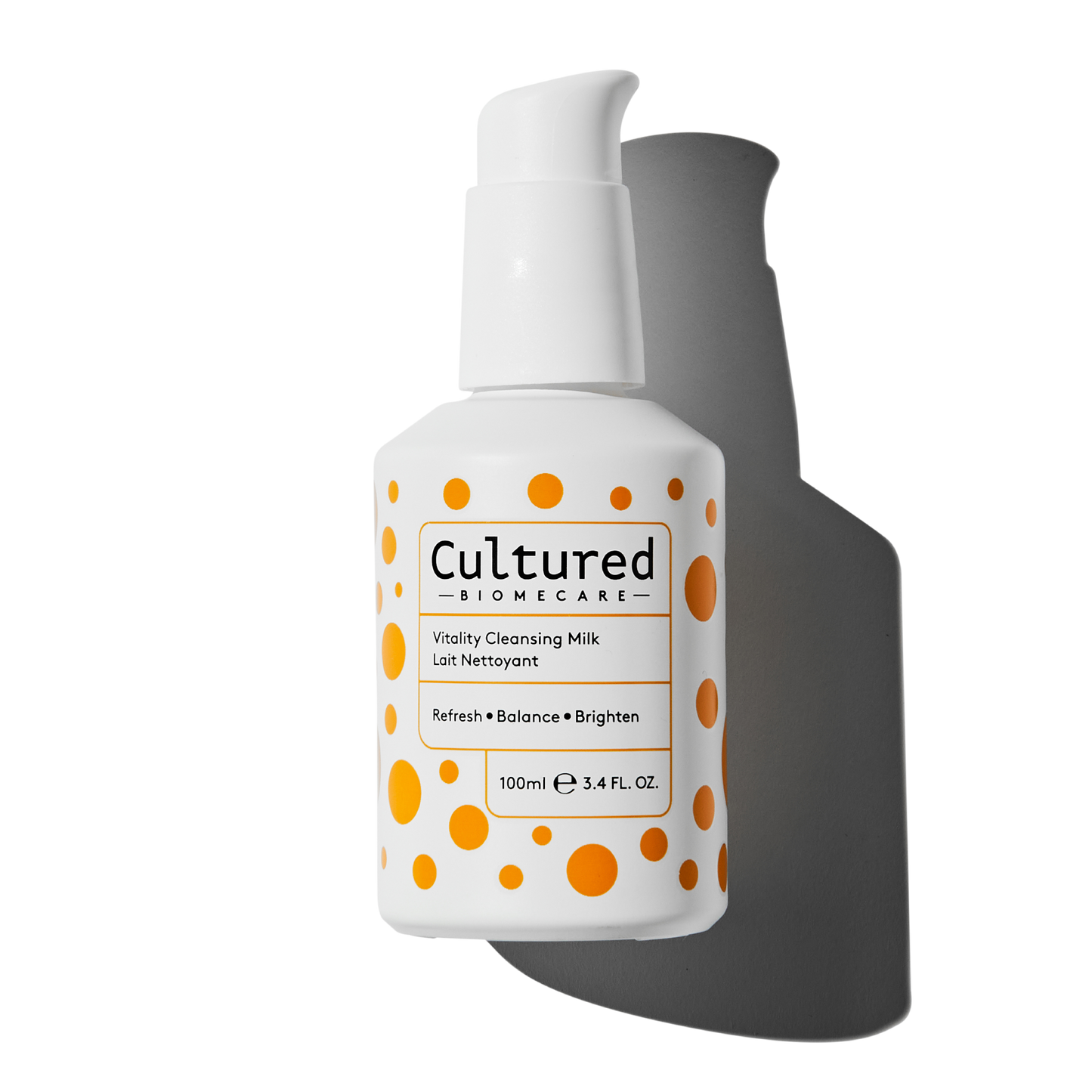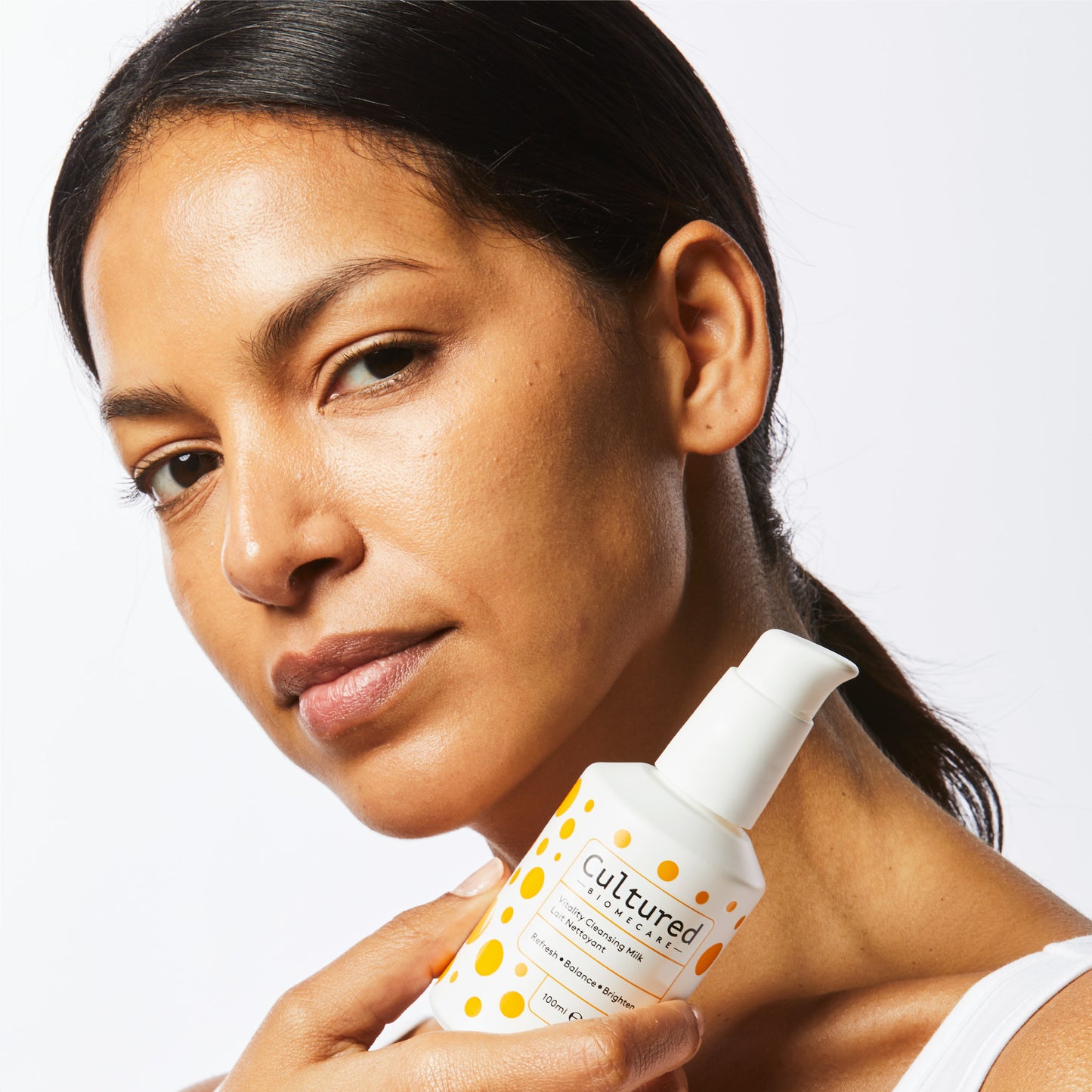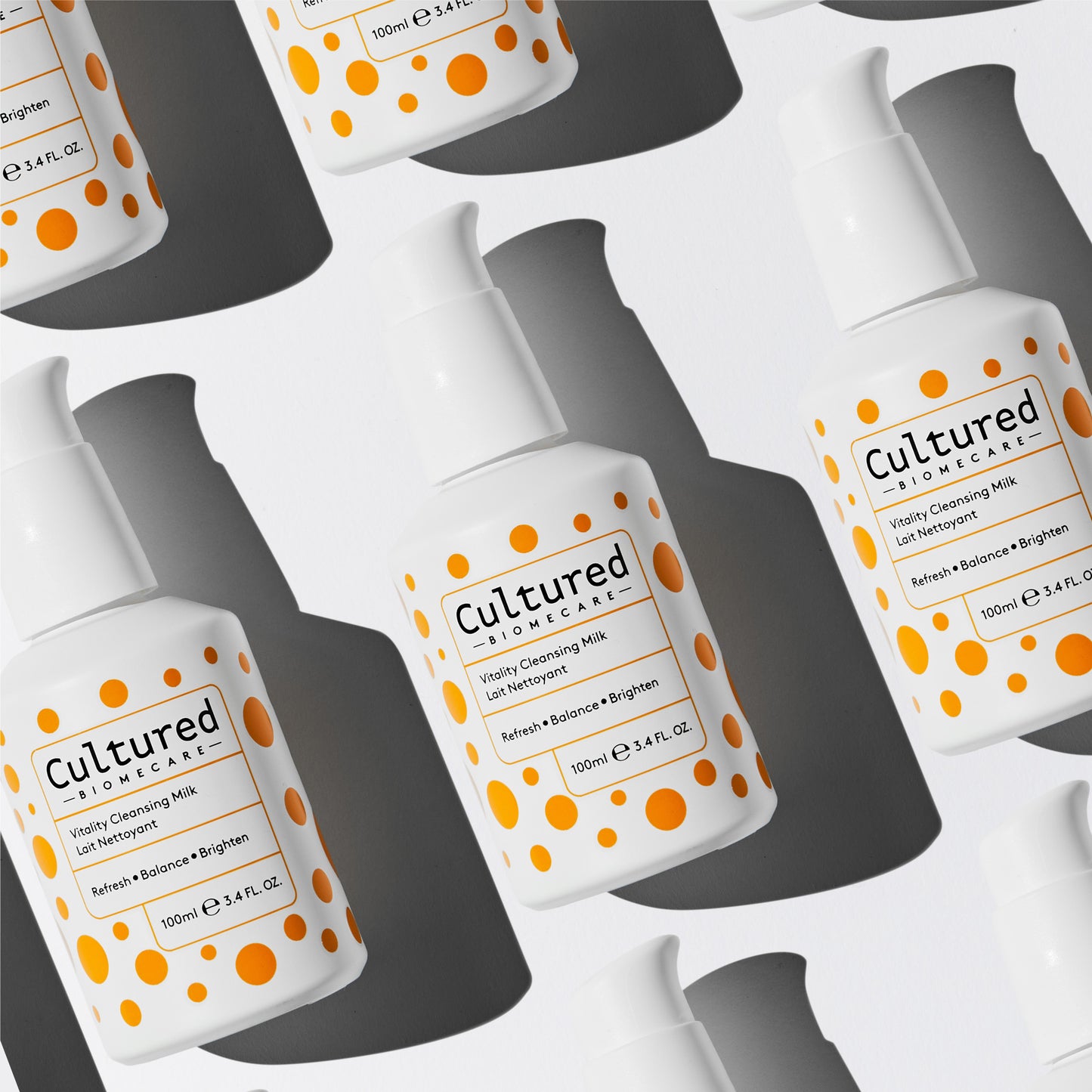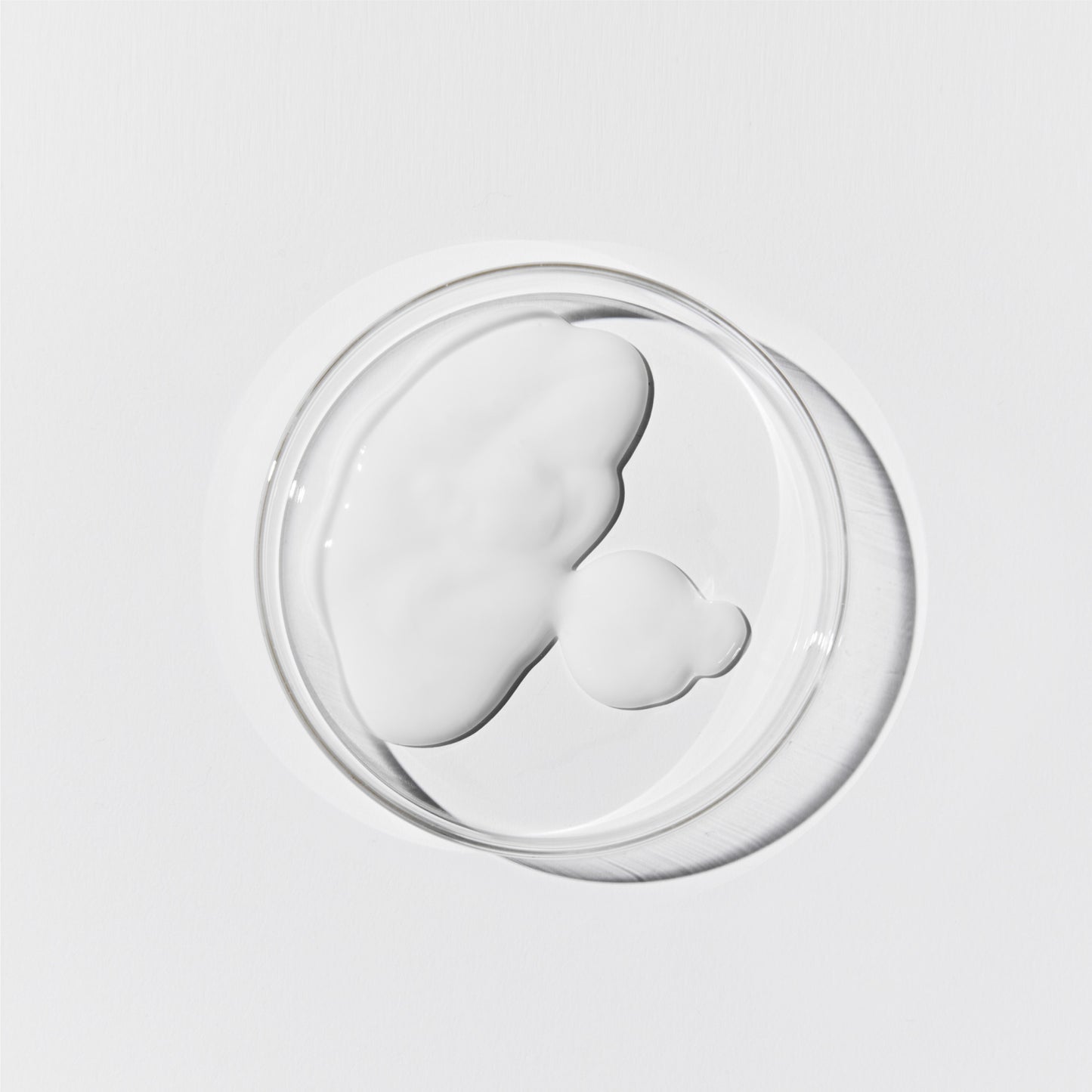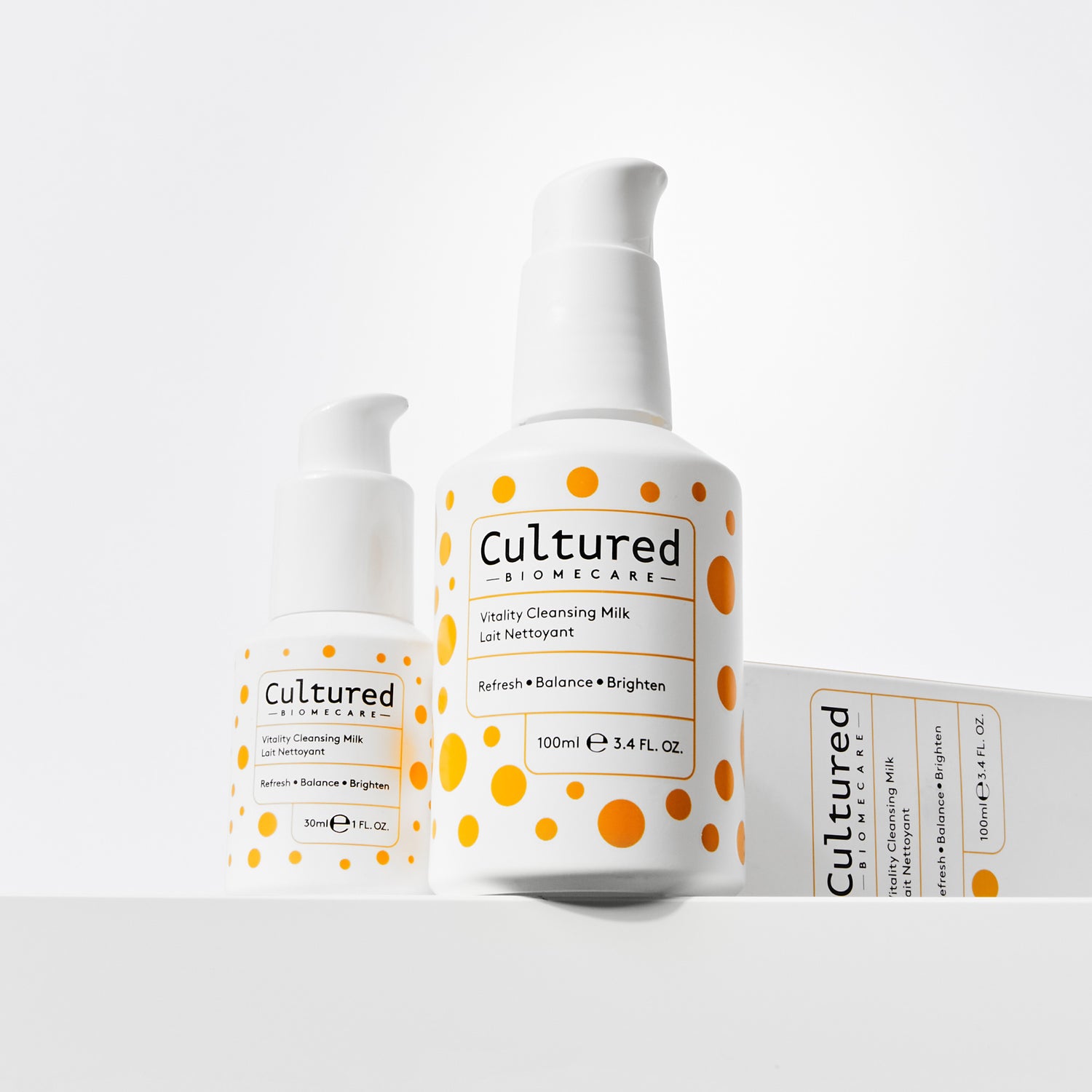 Why it's Cultured.
Overly-harsh cleansing can wreak havoc on the microbiome, particularly in skin types prone to sensitivity. The Vitality Cleansing Milk harnesses the strengthening and antioxidant powers of our revolutionary FutureFerments™, revitalising, rebalancing and calming lacklustre skin while it lifts away the impurities of the day, including stubborn eye make-up.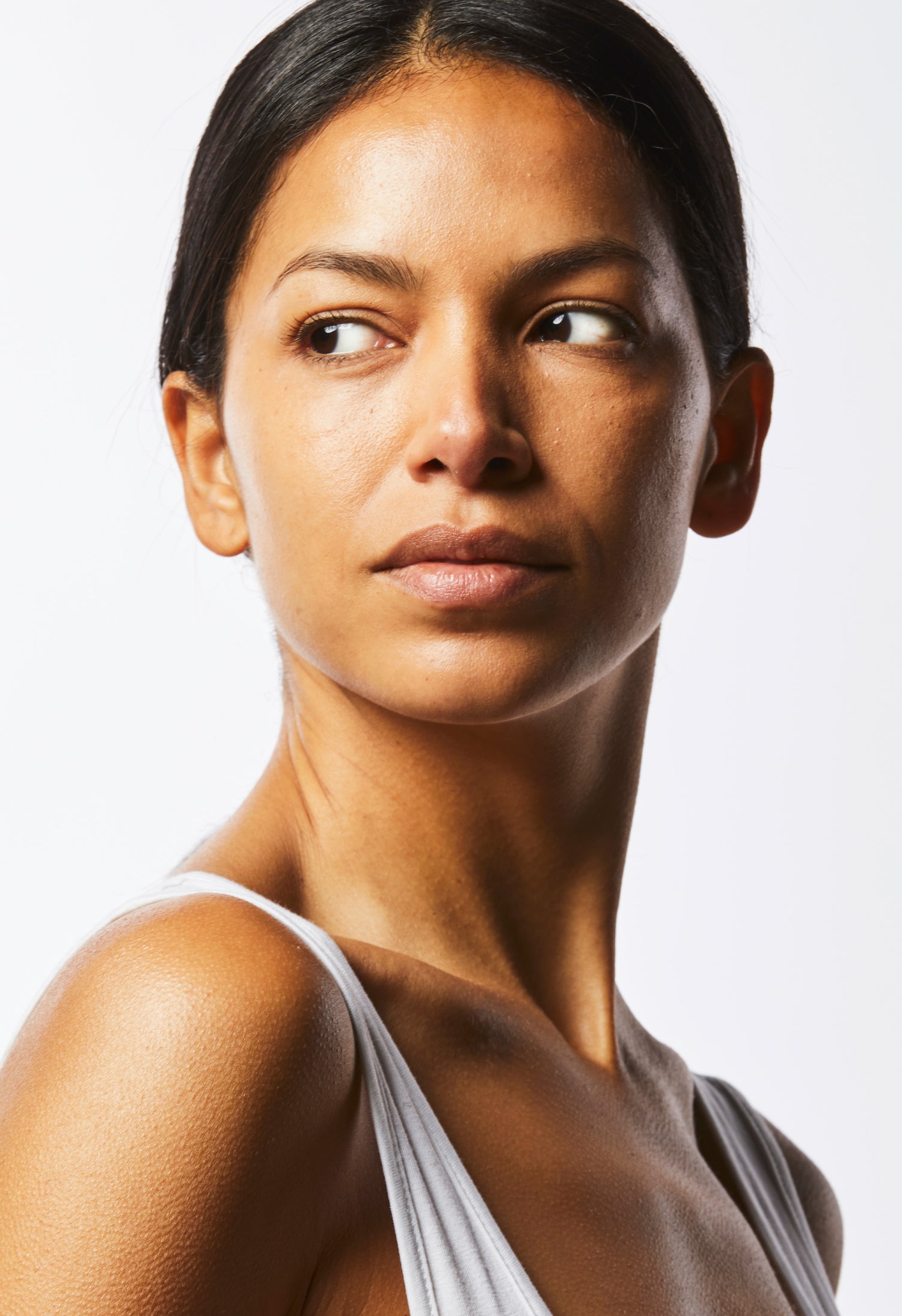 Formulated to:
Fortifies the Skin Barrier

Almost all skin conditions stem from the same root cause: a compromised barrier function and microbiome. These are your skin's first line of defence against infection, dryness and sensitivity, most people don't realise the disruption harsh cleansing can cause. Vitality Cleansing Milk is a real multi-tasker, delivering new-era ferments and potent antioxidants to support your skin barrier and microbiome, ensuring the healthiest possible version of your skin.
Purifies the Skin

Formulated with revolutionary sugar chemistry, Vitality Cleansing Milk purifies the skin without disrupting its delicate microbiome. As well as pore-clogging dirt and make-up, other external aggressors like UV and pollution can set off damaging free radicals in the deeper layers of the skin. The science-backed antioxidant complex in our clever cleanser harnesses the free-radical-scavenging powers of Vitamin C, Borage Seed Oil and Hydroxyacetophenone.
Supports the Microbiome

Biome-science is at the heart of all our formulations. Why? Because with a compromised microbiome comes problematic skin. The unique FutureFerments™ found in all Cultured products ensure the skin and its delicate eco-system are handled how they should be – with gentle yet effective skincare that kick-starts its ability to self-renew and regenerate.
Streamlines your Skincare

When a cleanser gives back to the skin, it optimises the effects of the skincare that follows, allowing for a more streamline routine that doesn't require multiple hydrators to replace what's been stripped out. This embodies Cultured's sustainability ethos: simplified skincare that's better for your skin, and the planet.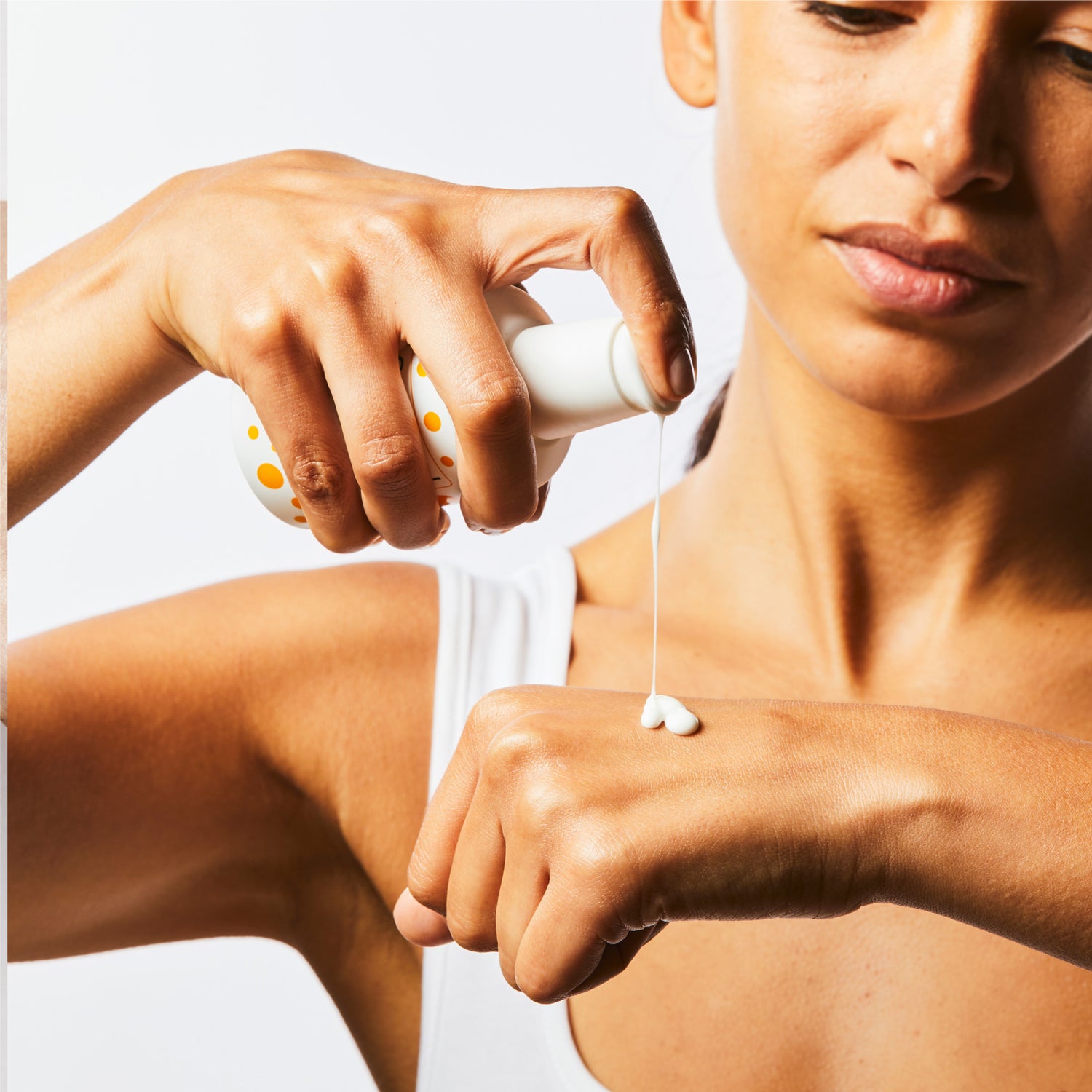 How to use
Use morning and evening for best results. Apply the cleansing milk to a cotton pad and gently wipe over face, eyes and lips to remove dirt and make-up. No need to rinse. TRY: Soaking two cotton pads with it and keeping them in the fridge until you come to remove your eye make-up. Take a few minutes to lie down, placing a pad over each eye and allowing the formula to loosen and lift any stubborn make-up while the cooling pads soothe your tired end-of-the-day eyes.
Best cleansing ever
I love this cleansing cream,as I don't need to wash after cleaning my face. Cleanses gently and leaves face moistured. Best for dry and sensitive skin.
Gentle cleansing milk
Great first step for double cleansing.Takes makeup off gently,even eye makeup with zero irritation.
Fabulous cleansing milk
The most gentle yet effective cleansing milk I've tried! Easily removes makeup and any impurities while supporting my skin barrier. Leaves my skin super clean and refreshed, yet so soft and nourished. Highly recommended
Vitality Cleansing Milk
Was kinda surprised by this product really , tired a few Cleansing Milk products and nothing really comes close to this one. Leaves your skin feeling smooth , refreshed and super clean. Dose not dry out your skin so it is great for sensitive skin. I would totally recommend it.
Cleansing milk
This is a real treat works so well at removing your makeup. Very good for people with sensitive skin. I for one totally recommend. This product
Super
Lovely cleansing milk a real pleasure to use
My face felt fab after cleansing