Rebalance. Hydrate. Regenerate.
What it is: a supercharged biome love duo, clinically proven to support the skin microbiome. Kit Contains Biome One Cleansing Balm & Biome One Serum.
Why you'll love it: Biome One Cleansing Balm releases new-era FutureFerment™ actives and superfoods to the skin. Sea Buckthorn Berry Oil and Micro-algaes act as nutrient rich superfoods, nourishing and hydrating, whilst Biome One Serum's Fermented Hyaluronic Acid and Black Tea work to deeply hydrate and nourish the skin restoring skin clarity and smoothness. Both of these powerhouse formulas work together to support new skin growth factors and relaunch the skin's self regeneration potential.
Hydrates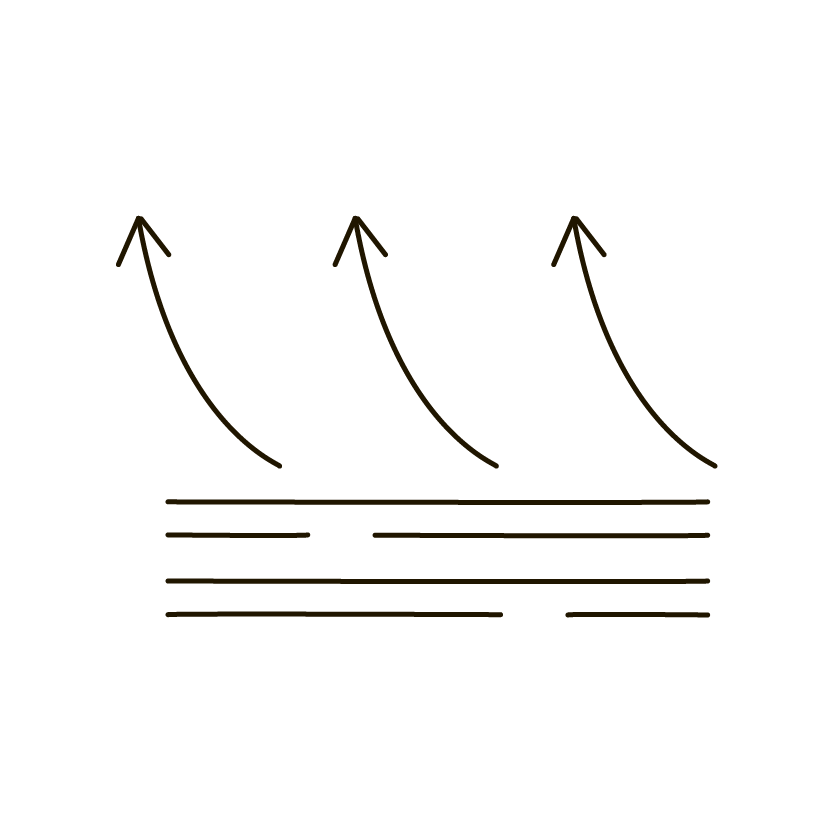 Smooths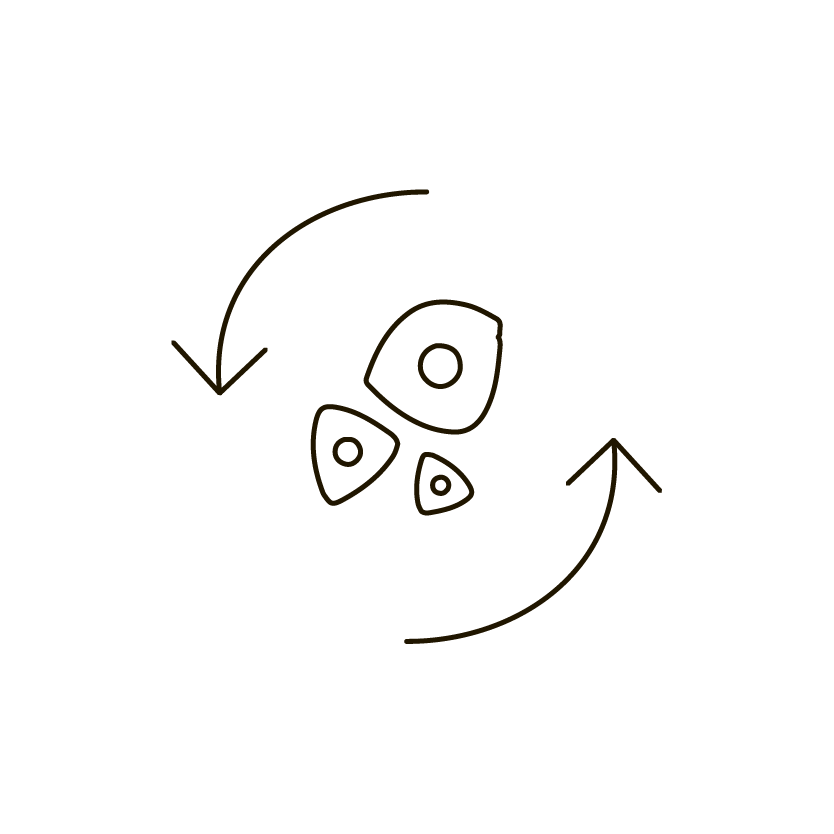 Regenerates
Full Ingredient List

Biome One Cleansing Balm: Caprylic/Capric Triglyceride, Glycerin, Aqua (Water), Prunus Amygdalus Dulcis (Sweet Almond) Oil, Simmondsia Chinensis (Jojoba) Seed Oil, Sucrose Laurate, Helianthus Annuus (Sunflower) Seed Oil, Candida Bombicola/Glucose/Methyl Rapeseedate Ferment, Chlorella Vulgaris (Plankton) Extract, Olea Europaea (Olive) Fruit Oil, Hippophae Rhamnoides (Sea Buckthorn Berry) Oil, Argania Spinosa (Argan) Kernel Oil, Angelica Gigas Root Extract, Anthemis Nobilis (Chamomile) Flower Oil, Glycyrrhiza Uralensis (Licorice) Root Extract, Lithospermum Biome One Serum: Aqua (Water), Glycerin, Coco-Caprylate/Caprate, Borago Officinalis (Borage) Seed Oil, Lactococcus Ferment Lysate, Inulin, Squalane, Cetyl Phosphate, Saccharomyces/Xylinum/Black TEA Ferment, Sodium Hyaluronate, Chlorella Vulgaris (Plankton) Extract, Lactobacillus Ferment, Propanediol, Arginine, Sodium Stearoyl Glutamate, Maltodextrin, Xanthan Gum, Cetyl Alcohol, Anthemis Nobilis (Chamomile) Flower Oil, Sodium Chloride, Lactic Acid, Citric Acid, Hydroxyaceophenone, Sodium Levulinate, Sodium Anisate, Potassium Sorbate, Sodium Benzoate.
View full details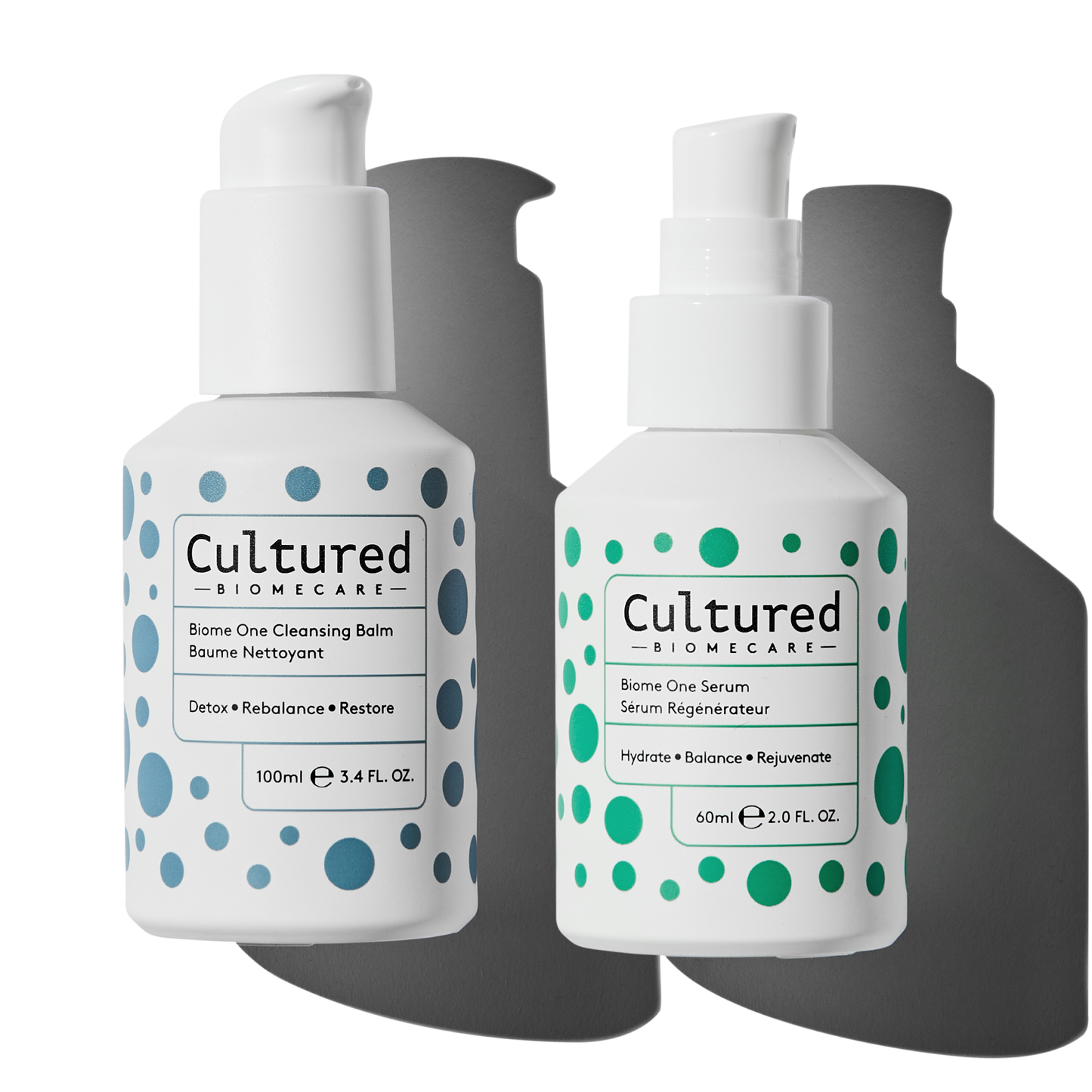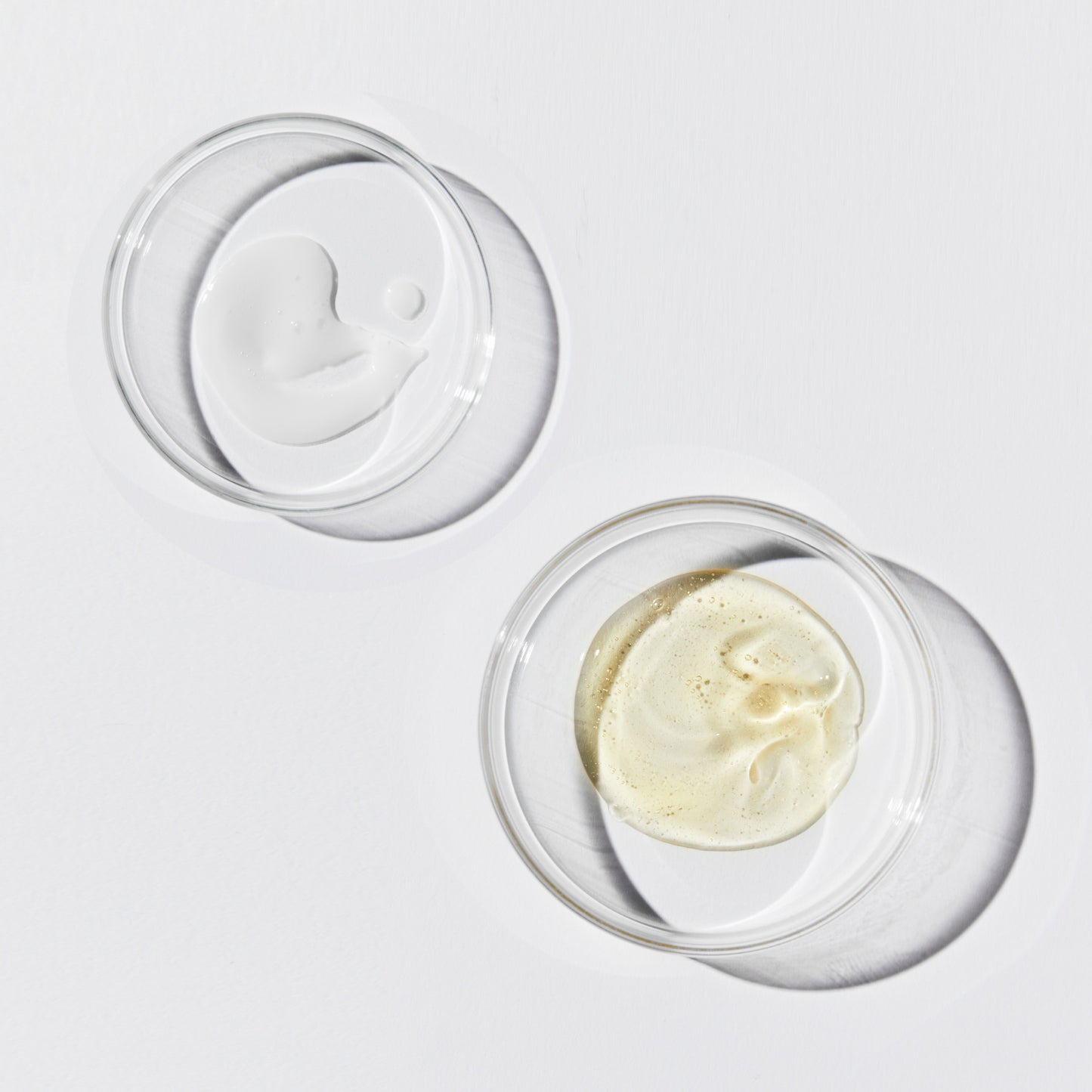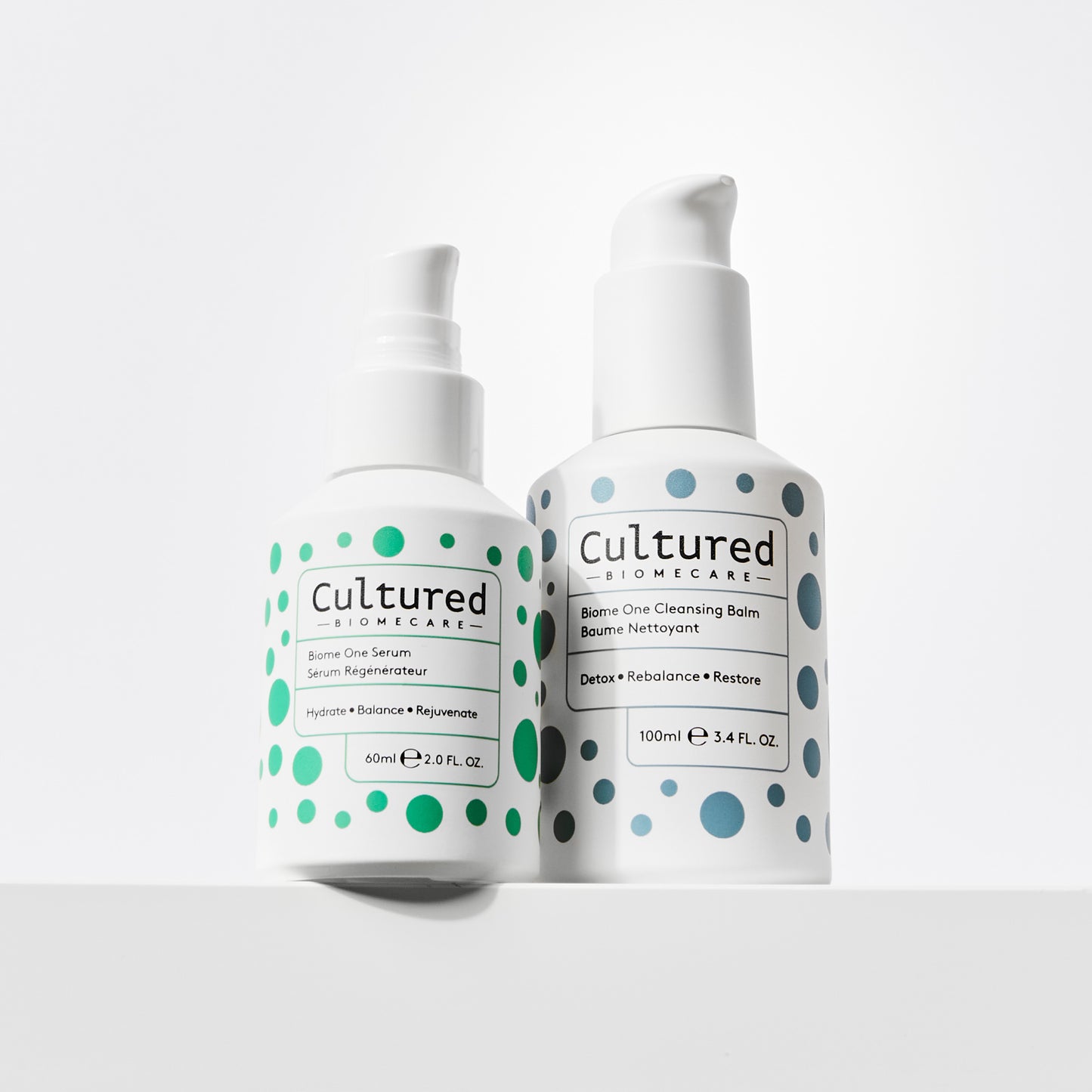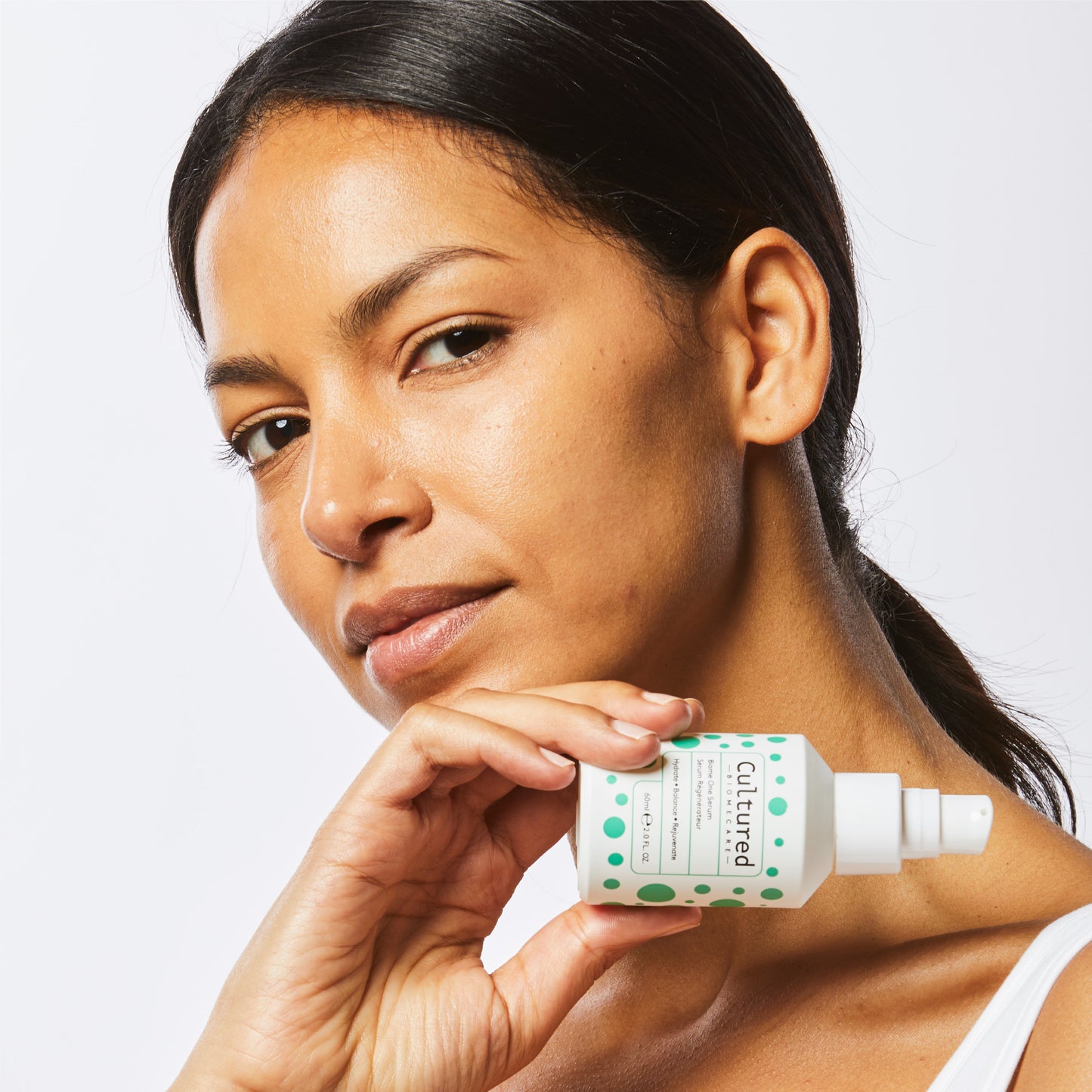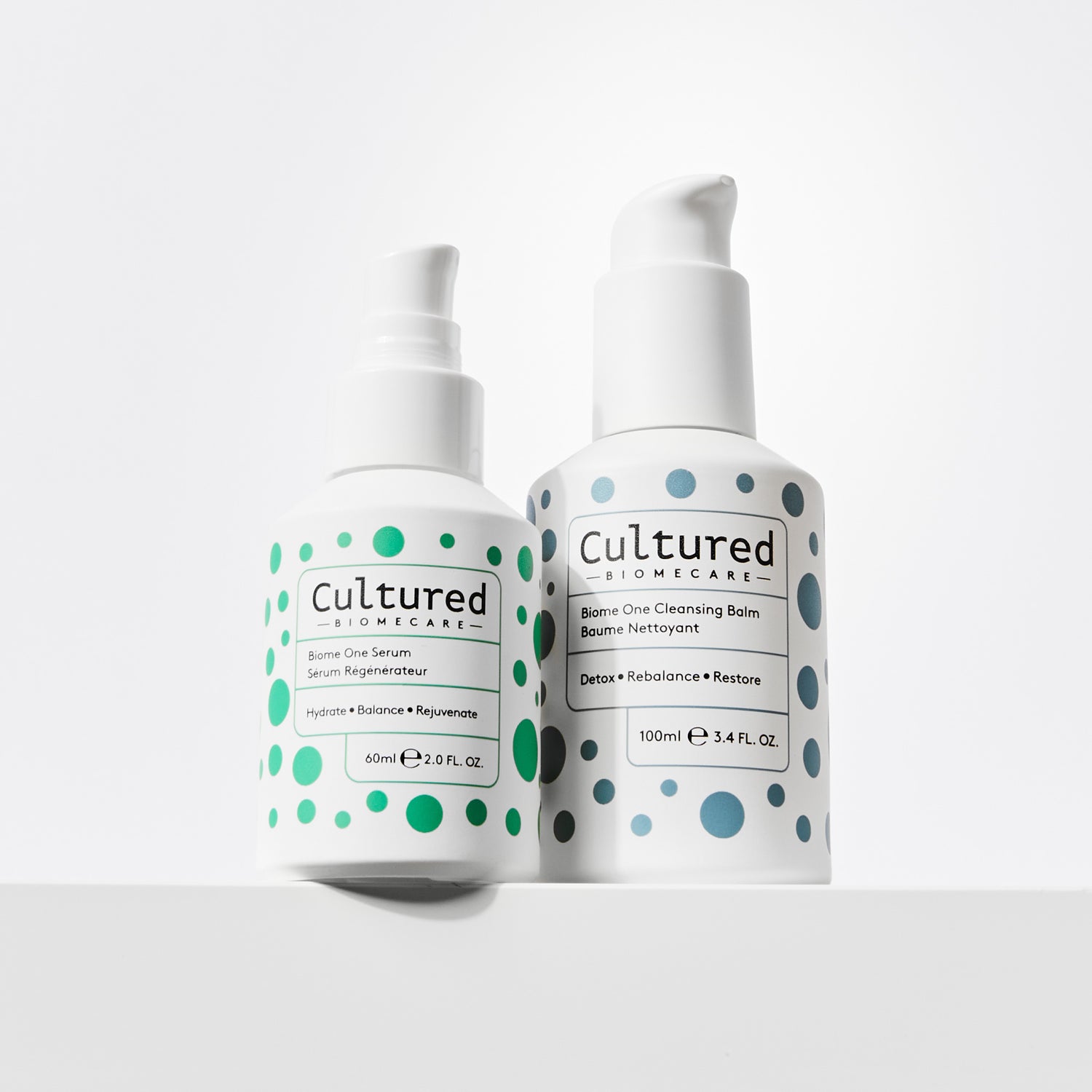 Why it's Cultured.
Overly-harsh cleansing can wreak havoc on the delicate microbiome, particularly in skin types prone to sensitivity. Biome One Cleansing Balm harnesses the strengthening and antioxidant powers of our revolutionary FutureFerments™, revitalising, rebalancing and calming lacklustre skin while it lifts away the impurities of the day. Biome One Serum is formulated with fermented actives which boast smaller molecular weight meaning it has the ability to drive our replenishing ingredients deep into the skin. This lightweight, results-driven formula uses powerful FutureFerments™ to deliver an immediate plumping effect, while kick-starting the skin's own ability to self-renew and regenerate. The result? Long-term skin health and radiance, thanks to a restored barrier function, diverse microbiome and renewde skin regeneration.
Formulated to:
Feeds the Skin Barrier

Almost all skin conditions stem from the same root cause: a compromised microbiome and barrier function. It's your skin's first line of defence against infection, dehydration and sensitivty and most people don't realise the disruption harsh cleansing can cause it. Biome One Cleansing Balm is a real multi-tasker, delivering potent antioxidant actives and biome and barrier supporting FutureFerments™ as it whisks away stubborn dirt, pollution and make-up.
Clinically Proven to Support the Microbiome

Any skin issue you're experiencing now – from irritation and redness to breakouts and eczema – are all likely to link back to an compromised microbiome and barrier function. Our new-era formulas are powered by FutureFerments™, with the skin's precious microbiome in mind. This regenerative, skin-quenching serum contains powerful fermented actives with prebiotic effect, that work to accelerate and improve skin renewal, skin barrier function and microbiome health.
Promotes Skin Self-Regeneration

Your skin is faced with daily stressors such as pollution and UV rays, which can throw the microbiome off balance and lead to an array of skin concerns. But did you know that your skin has the ability to repair itself? We've engineered our formulas to support your skin's natural regenerative function, using powerful FutureFerments™ to support a diverse and thriving microbiome - the skin's first line of defence.
Streamlines your Skincare

The more science-backed actives a product contains, the less of it you need to put on your face to get results. Cultured's sustainability ethos encourages less waste, allowing you to adopt a more streamline routine that's better for your skin, and the planet.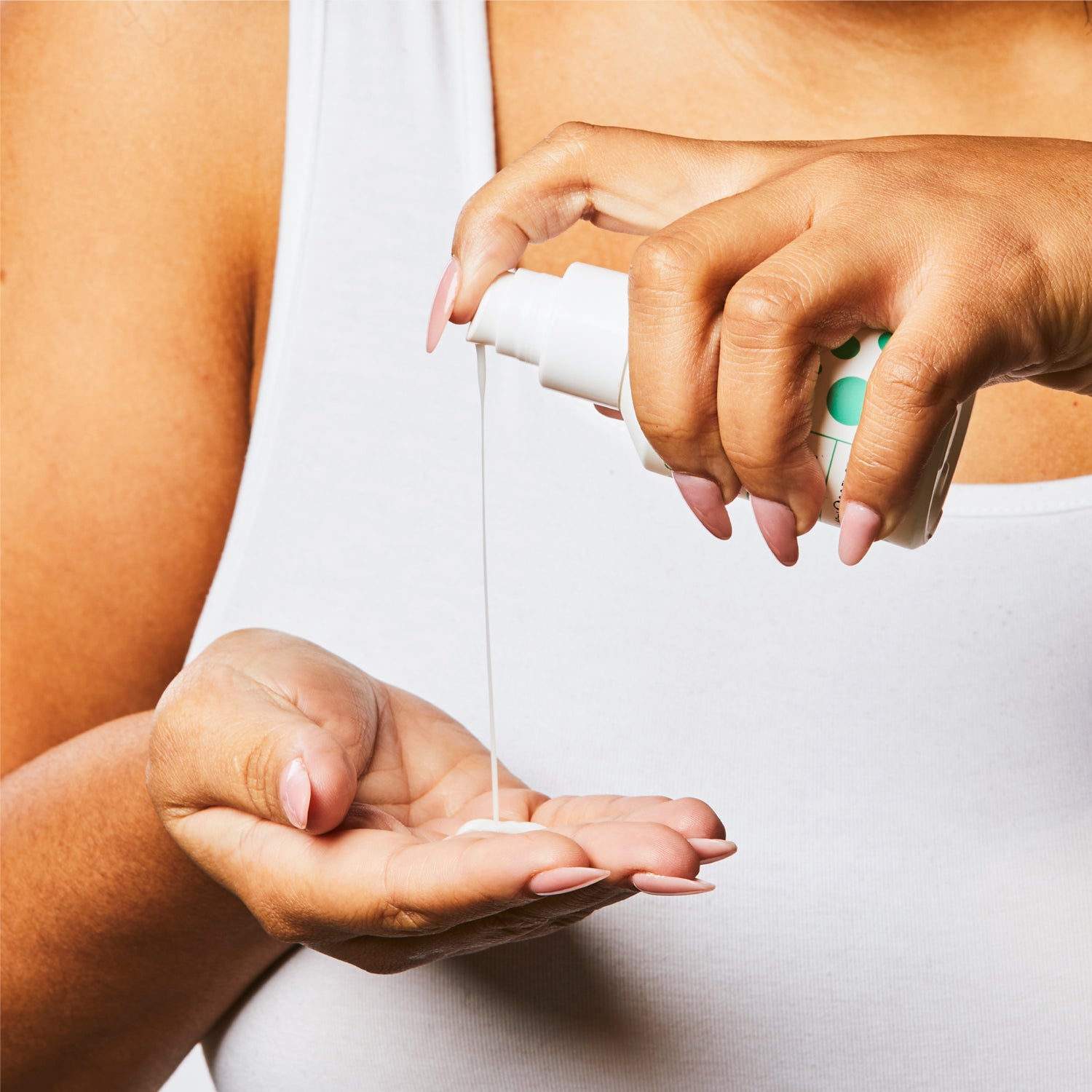 How to use
Using your Biome One Cleansing Balm, massage 1-2 pumps onto dry skin and around the eye area in small circular motions for 30 seconds. Add water to emulsify and rinse off with warm water. Then take your Biome One Serum on cleansed skin and apply one pump using upward sweeping motions, followed by your moisturiser. Don't neglect your neck! Repeat morning and evening for best results.
This is Fabulous!
I have not used products on my face for years as I always had sensitive skin. I just used olive oil to clean and "moisturise" for years! I had been reading a lot about the microbiomes of the skin and saw this product and thought I had nothing to lose. It's been two weeks now and my skin looks great and less dry. Yay! I hope it continues!
Great product!
My skin feels so much smoother after using it. Amazing product!
My skins seems much more hydrated & healthy
I had a tester for the face wash Gel & purchased a full size version which was very effective although it has a greasy feel when applied .I prefer this texture as I can give my face a massage without it pulling at my skin. I also purchased a full size face serum which again seems to give my skin a much healthier, hydrated & clearer look. I am not keen on the perfume free smell however the lack of perfume probably helps my skin & I only notice the smell whilst applying the serum.